Quick navigation
Booster Garage Garcês Andrade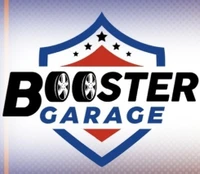 Booster Garage Garcês Andrade – Contacts & Location
Monday

Mon

8

:

30

 to 

12

:

00

o'clock

/ 13

:

30

 to 

18

:

00

o'clock

Tuesday

Tue

8

:

30

 to 

12

:

00

o'clock

/ 13

:

30

 to 

18

:

00

o'clock

Wednesday

Wed

8

:

30

 to 

12

:

00

o'clock

/ 13

:

30

 to 

18

:

00

o'clock

Thursday

Thu

8

:

30

 to 

12

:

00

o'clock

/ 13

:

30

 to 

18

:

00

o'clock

Friday

Fri

8

:

30

 to 

12

:

00

o'clock

/ 13

:

30

 to 

18

:

00

o'clock

Saturday

Sat

Closed

Sunday

Sun

Closed
Description
Bienvenue
La mécanique est notre spécialité et notre passion.
Nous sommes spécialisés dans :
L'entretien et la réparation de toutes marques de véhicules
La vente de pneus
La vente de voiture neuve et d'occasion
Une station de lavage est à votre disposition pour auto et vélo
Languages

French

Cleaning & polishing

Vehicle cleaning

Forms of contact

By telephone,

Online

Location

Close to public transport

Repairs & service

Car repair,

Car service,

Oil change,

Tire change

Vehicle types

New cars,

Occasions & Used Cars

Categories
Reviews for Booster Garage Garcês Andrade
(1)
Comments
(1)
Verified visit
Très belle équipe !
Avec le sourire, ça fait plaisir !
March 25, 2022, Karine HERLIN
Similar entries in Posieux
More in Posieux
* does not want any advertising
Source: Swisscom Directories AG