Quick navigation
All Jeweller's shop in Agno
Nora Jewelry Sagl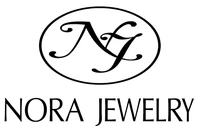 Nora Jewelry Sagl – Contacts & Location
Monday

Mon

9

:

00

 to 

11

:

30

o'clock

/ 13

:

30

 to 

17

:

00

o'clock

Tuesday

Tue

9

:

00

 to 

11

:

30

o'clock

/ 13

:

30

 to 

17

:

00

o'clock

Wednesday

Wed

9

:

00

 to 

11

:

30

o'clock

/ 13

:

30

 to 

17

:

00

o'clock

Thursday

Thu

9

:

00

 to 

11

:

30

o'clock

/ 13

:

30

 to 

17

:

00

o'clock

Friday

Fri

9

:

00

 to 

11

:

30

o'clock

/ 13

:

30

 to 

17

:

00

o'clock

Saturday

Sat

Sunday

Sun

Closed
Description
Desiderate un gioiello personalizzato? Vi si è rotta la collana?
Eleganza che nasce dalla combinazione di materiali preziosi e innovativi con modelli esclusivi, per uno stile glamour e originale.
Siamo qui per darvi un supporto serio e professionale ed è per questo che ci impegniamo a dare un servizio gratuito per preparare un preventivo e perchè ci impegniamo anche per creare gioielli, recuperando le pietre e il metallo dai vostri vecchi preziosi.
La boutique NORA JEWELRY propone:
restauri
lucidature
trasformazioni
regolazioni
riparazioni
revisioni di orologi (effettuate da esperti maestri orologiai)
cambio batterie orologi a soli CHF10.-
Nel nostro personale laboratorio di oreficeria, facciamo svariate tipologie di lavorazione:
allargatura anelli
stringitura anelli
incastonatura pietre preziose
lucidatura
saldatura
incisione
infilatura
rodiatura
doratura
buchi alle orecchie per orecchini su bambini e adulti CHF 25.-
realizzazione di gioielli personalizzati su richiesta
Chiamateci per qualsiasi domanda o curiosità, saremo deliziati nel potervi aiutare.
Il Team Nora Jewelry
Languages

French,

Italian

Location

Close to airport,

Close to public transport,

Close to train station,

Parking site,

Wheelchair-accessible

Categories
Reviews for Nora Jewelry Sagl
(3)
Comments
(2)
Verified visit
Professionali e gentili
Scrupolosi e appassionati della propria arte.
March 17, 2021, Francesca Ciccu
orefici della vecchia scuola
grande passione per il suo lavoro
June 20, 2018, Andrea Militano
Similar entries in Agno
More in Agno
* does not want any advertising
Source: Swisscom Directories AG