Quick navigation

Gachnang Automobiles
distributeur Toyota & Mitsubishi & Auto Ecole
Gachnang Olivier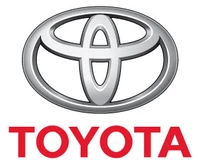 Gachnang Automobiles – Contacts & Location
Monday

Mon

7

:

30

 to 

12

:

00

o'clock

/ 13

:

15

 to 

18

:

00

o'clock

Tuesday

Tue

7

:

30

 to 

12

:

00

o'clock

/ 13

:

15

 to 

18

:

00

o'clock

Wednesday

Wed

7

:

30

 to 

12

:

00

o'clock

/ 13

:

15

 to 

18

:

00

o'clock

Thursday

Thu

7

:

30

 to 

12

:

00

o'clock

/ 13

:

15

 to 

18

:

00

o'clock

Friday

Fri

7

:

30

 to 

12

:

00

o'clock

/ 13

:

15

 to 

18

:

00

o'clock

Saturday

Sat

8

:

00

 to 

12

:

00

o'clock

/ 13

:

30

 to 

17

:

00

o'clock

Sunday

Sun

Closed
Description
Gachnang Automobiles
Gachnang Automobiles, à votre service depuis plus de 40 ans, se réjouit de vous accueillir et de vous conseiller.
Nous sommes concessionnaire officiel Toyota - Mitsubishi - Daihatsu

Nos prestations:
Vente véhicules neufs & occasions
Service & réparation mécanique
Carrosserie
Centre de pneus
Station de lavage
Station-service
Vente de pièces détachées & accessoires
Location de véhicules : voitures de tourisme & véhicules utilitaires
Borne de recharge pour véhicules électriques
Nouveau:
Votre auto-école dans le Chablais
Ecole de conduite : véhicule manuel ou automatique.
Leçon pratique - Leçon théorique
Leçon pratique et théorique.
Monitrice : Natacha Gachnang
Contact : 078 936 10 87
TOYOTA: iQ, Aygo, Yaris, Verso-S, Urban Cruiser, Auris, Verso
Avensis, Prius, RAV4, Land-Cruiser, Pro-Ace, Hilux, Dyna
MITSUBISHI: I-MiEV, Space-Star, Lancer, ASX, Outlander, Pajero, L200
DAIHATSU: Service après-vente
Languages

English,

French,

German,

Italian,

Spanish

Brands

Mitsubishi,

Toyota

Checks & tests

inspection

Conversion & modifications

Accessories,

Tuning,

lacquering

Location

Close to public transport,

Close to train station,

Parking site,

Wheelchair-accessible

Repairs & service

Oil change,

Tire change

Terms of payment

Accepts Credit-Card,

Accepts EC-Card,

American Express,

Cash,

Maestro,

Mastercard,

Postcard,

Visa

Vehicle types

New cars,

Occasions & Used Cars

Categories
Reviews for Gachnang Automobiles
(7)
Comments
(1)
Verified visit
En toute confiance.
Accueil, service, travail 100% satisfait. Je recommande.
October 6, 2019, Erwin Imstepf
Similar entries in Aigle
More in Aigle
* does not want any advertising
Source: Swisscom Directories AG