Quick navigation
All Horticulture and garden maintenance in Balgach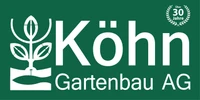 Horticulture and garden maintenance in Balgach
Köhn Gartenbau AG – Contacts & Location
Monday

Mon

7

:

00

 to 

12

:

00

o'clock

/ 13

:

00

 to 

17

:

30

o'clock

Tuesday

Tue

7

:

00

 to 

12

:

00

o'clock

/ 13

:

00

 to 

17

:

30

o'clock

Wednesday

Wed

7

:

00

 to 

12

:

00

o'clock

/ 13

:

00

 to 

17

:

30

o'clock

Thursday

Thu

7

:

00

 to 

12

:

00

o'clock

/ 13

:

00

 to 

17

:

30

o'clock

Friday

Fri

7

:

00

 to 

12

:

00

o'clock

/ 13

:

00

 to 

17

:

30

o'clock

Saturday

Sat

Closed

Sunday

Sun

Closed
Description
Herzlich Willkommen bei der Köhn Gartenbau AG
Die Köhn Gartenbau AG ist ein führendes Unternehmen im Bereich der Gartenpflege und -gestaltung. Seit mehr als 30 Jahren bieten wir unseren Kunden eine umfassende Palette an Dienstleistungen, von der Rasenpflege über die Baumpflege bis hin zur Gestaltung von Terrassen und Gartenanlagen.
Unser Team besteht aus erfahrenen und qualifizierten Gärtnern, Landschaftsarchitekten und Handwerkern, die sich voll und ganz der Zufriedenheit unserer Kunden verschrieben haben. Wir setzen modernste Technologien und Techniken ein, um die Arbeit so effizient wie möglich zu gestalten und gleichzeitig die höchsten Qualitätsstandards zu erfüllen.
Unser Ziel ist es, jeden Garten zu einem einzigartigen und ansprechenden Raum zu gestalten, der den Bedürfnissen und Wünschen unserer Kunden entspricht. Dabei legen wir großen Wert auf Nachhaltigkeit und Umweltverträglichkeit, sodass unsere Projekte nicht nur schön, sondern auch ökologisch sinnvoll sind.
Ob Sie einen neuen Garten planen, Ihre bestehende Grünfläche renovieren oder einfach nur die regelmäßige Pflege Ihrer Pflanzen benötigen, die Köhn Gartenbau AG steht Ihnen gerne zur Verfügung. Kontaktieren Sie uns noch heute, um mehr über unsere Dienstleistungen zu erfahren.
Wir bei Köhn Gartenbau AG sind stolz darauf, dass all unsere Projekte umweltfreundlich sind. Wir setzen auf nachhaltige Praktiken und verwenden umweltfreundliche Materialien, um sicherzustellen, dass unsere Arbeit nicht nur schön, sondern auch ökologisch verantwortlich ist.
Jedes Projekt wird mit Liebe zum Detail und höchster Sorgfalt ausgeführt, um sicherzustellen, dass das Endergebnis den Bedürfnissen und Wünschen unserer Kunden entspricht. Wir verwenden nur hochwertige Materialien und modernste Technologien, um sicherzustellen, dass unsere Arbeit von höchster Qualität ist und unseren Kunden ein langlebiges und ansprechendes Ergebnis bietet.
Wir verstehen auch, dass Gartenpflege und -gestaltung ein langfristiges Engagement ist, und wir möchten sicherstellen, dass es für unsere Kunden so einfach wie möglich ist, ihre Gärten zu warten. Aus diesem Grund stellen wir sicher, dass alle unsere Projekte leicht zu pflegen und zu warten sind, damit unsere Kunden sich auf das Wesentliche konzentrieren können - die Schönheit und Ruhe ihres Gartens zu genießen.
#Gärtner #Gartenbau #Gartenpflege #Landschaftsbau #Pflanzenpflege #Gartenplanung #Gartengestaltung #Baumpflege #Rasenpflege #Blumenpflege #Beetpflege #Gartenarbeit #Gartenberatung #Gartenprojekt #Bäume fällen #Gehölzpflege #Heckenpflege #Sträucherschneiden #Bodenanalyse #Düngung #Unkrautbekämpfung #Gartenbewässerung #Gartendesign #Pflanzenauswahl #Kompostierung #Terrassenbau #Gartenbeleuchtung #Gartenmöbel #Gartenteich #Winterpflege #Gartenprofi
Languages

English,

German

Forms of contact

By telephone,

Free consulting,

In-store,

On the customer's premises

Garden maintenance

Borders & flower beds,

Cemetery & grave planting, grave maintenance,

Hedge cutting,

Lawn care (mowing & care),

Maintainance of planted areas,

Meadow care,

New planting lawns & lawn renovations,

Planting of all kinds,

Pond care,

Rootstock,

Rose care,

Shrub cutting,

Storm damage,

Summer & winter pruning,

Tree cutting & felling,

Tree maintenance,

Trough planting

Horticulture

Container spaces,

Embankment construction,

Garden accessories,

Garden lighting,

Japanese gardens,

Paths & plazas,

Playgrounds and sports fields,

Roof gardens,

Stairs & walls,

Visibility & wind protection

Location

Close to sports facilities,

Close to train station,

Mountain view,

Parking site

Planning

Project consulting,

Project planning,

Redesign,

Redesign & reuse

Water

Biotopes,

Garden irrigation,

Koi ponds,

Pond & pool cleaning,

Rainwater utilisation,

Spa, wellness & whirlpool,

Swimming ponds,

Swimming pools,

Wells, pools and fountains

Categories
Reviews for Köhn Gartenbau AG
(2)
Comments
(1)
Verified visit
Top Gartenbau
Wir sind mit unserem Garten Sehr zufrieden. Danke Köhn Gartenbau AG.
September 28, 2021, sandro.etter92
Similar entries in Balgach
More in Balgach
* does not want any advertising
Source: Swisscom Directories AG