Quick navigation

St. Jakobs-Apotheke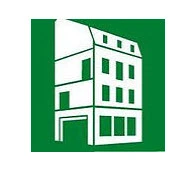 St. Jakobs-Apotheke – Contacts & Location
Monday

Mon

Tuesday

Tue

Wednesday

Wed

Thursday

Thu

Friday

Fri

Saturday

Sat

Sunday

Sun

Closed
Description
HISTORISCHE APOTHEKE IN NEUEM GLANZ
WIR NEHMEN UNS ZEIT FÜR DIE GESUNDHEITSBERATUNG
Gesundheitsberatung nach Kundenwunsch
Es ist uns ein grosses Anliegen, mit unseren Kunden so zu kommunizieren, dass sie sich jederzeit wohl fühlen. Neben der Stehtheke für schnelle Einkäufe haben wir eine bequeme Sitzberatungsecke eingerichtet, an der es sich ideal und mit der nötigen Privatsphäre über Ihre gesundheitlichen Fragen diskutieren lässt.
Zudem verfügt die neue St. Jakobs-Apotheke über einen separaten Beratungsraum, wo Impfungen, Netcare Abklärungen, Anproben von Stützstrümpfen, Pille danach Beratungen... angeboten werden und verschiedene Blutwerte gemessen werden.
Wir sprechen: E/D/F/SKR/Türkisch
Alle Dienstleistungen ohne Voranmeldung!

Wir freuen uns auf Ihren Besuch bei uns
Bettina Michel und das gesamte Team
IMPFUNGEN
FSME, Hepatitis A und B, Grippe und Covid
HAUSLIEFERDIENST
Wir kommen Ihnen entgegen
Gerne liefern wir Ihnen Medikamente kostenlos nach Hause, nachdem wir Sie beraten haben. Wir freuen uns, Sie zur Beratung persönlich in der St. Jakobs-Apotheke begrüssen zu dürfen; in dringenden Fällen kann eine Beratung aber auch per E-Mail oder Telefon vorgenommen werden.

BLUTDRUCKMESSUNG
In der Apotheke beraten wir Sie gerne und geben Ihnen Auskunft zum Thema Blutdruckmessen und Blutdruckmessgeräte.
Welches Blutdruckmessgerät ist für mich geeignet? Handgelenk- oder Oberarmgerät ?
SJAPO Innen Korpus 02.jpg
BLUTWERTE-MESSUNGEN
Zucker, Bluttfettwerte, Hämoglobin, HbA1c (Langzeitzucker) und CRP (Entzündungswert), Vitamin D3
All unsere Messungen brauchen wenig Blut und Resultate sind innert kürzester Zeit vorhanden. Gerne beraten wir Sie individuell.
KOMPRESSIONSSTRÜMPFE
Kompression hilft!
Um den für jeden Patienten optimalen Kompressionsstrumpf zu finden werden an verschiedenen Orten die Beine ausgemessen. Diese Messung sollte so früh wie möglich am Tag gemacht werden um zu verhindern, dass die Beine schon angeschwollen sind.
Kommen Sie bei uns vorbei, wir geben Ihnen den Durchblick bei den verschiedenen Formen, Farben, Modellen und nehmen Ihre individuellen Masse für Ihren persönlichen Kompressionsstumpf.
Pharmacist in aisle of Pharmacy
MEDIKAMENTENDOSETT
Für Sie zusammengestellt
Gerne verwalten wir für Sie Ihre Medikamenteneinnahme
Vorteile für Sie:
Ihre Compliance verbessert sich
Sie haben eine bessere Übersicht der Einnahme
Jede Woche richten wir für Sie ein neues Dosett. Auf Wunsch auch für längere Zeit (Ferien)
Sie brauchen sich nicht um Rezepte und Dosierungsänderungen zu kümmern
Wir bringen Ihnen das Dosett auch nach Hause
Pharmacists' hands
REISEAPOTHEKE UND REISEBERATUNG
Freude am Reisen
Ihre St. Jakobs-Reise-Apotheke – die Ferien gesund geniessen!
Endlich Ferienreisezeit! Oder gönnen Sie sich ein paar erholsame Tage über's Wochenende!
Ihr Team der St. Jakobs-Apotheke unterstützt Sie bei der Zusammenstellung Ihrer individuellen Reiseapotheke und berät Sie über Ihre Reise
Welche Dauermedikamente müssen ins Reisegepäck?
Welche Arzneimittel aus der Hausapotheke sollen mit auf die Reise?
Welche speziellen Arznei- und Heilmittel sind für Ihr persönliches Reiseziel notwendig?
Welche Impfungen und vorbeugende Massnahmen sind für Sie empfehlenswert?
Wie werden die Arzneimittel optimal transportiert?
Gibt es zollrechtliche Probleme bei der Einfuhr von Arzneimitteln?
Wird es Probleme durch eine Zeitverschiebung geben?
WUNDVERSORGUNG
Wenn's blutet
Schnittwunden, Schürfwunden, Verbrennungen sowie weitere Wunden können von uns professionell versorgt werden. Wir benutzen eine grosse Auswahl an modernen Pflastern. Ob an der Fingerspitze, am Knie oder im Gesicht, für jede Situation gibt es ein geeignetes Produkt. Zudem helfen wir Ihnen eine Entscheidung zu treffen, wann eine ärztliche Behandlung angezeigt ist.​
NETCARE
Was ist Netcare?
netCare ist eine neuartige medizinische Dienstleistung. Ohne Voranmeldung erhalten Sie in unserer Apotheke eine spezielle medizinische Beratung sowie Hilfe bei Krankheiten und kleinen Verletzungen. Unsere Apothekerin entscheidet anhand eines wissenschaftlich ausgearbeiteten Fragekatalogs, ob sie direkt ein Medikament (auch rezeptpflichtiges) abgibt, einen Arzt per Telefon hinzuzieht oder den Patienten an eine andere Fachperson überweist.
Bei welchen Krankheiten hilft netCare?
Mit Hilfe von Netcare können bisher 24 verschiedene Krankheiten unkompliziert abgeklärt werden, zu den häufigsten gehören:
- Bindehautentzündung
- Blasenentzündung
- Halsentzündung
- Rückenschmerzen
- Hautpilz
- Ekzeme
PILLE DANACH
individuelle Beratung
Die Notfallkontrazeptiva vermögen das Risiko einer ungewollten Schwangerschaft in den ersten Tagen nach einem ungeschützten Geschlechtsverkehr zu senken.
Languages

English,

French,

German,

Italian

Assessment & Treatment

Cystitis check,

Eye Inflammation,

Medical Assistance without Appointment,

Skin rash,

Sore throat,

Wound care

Brands - Cosmetics

Avène,

La Roche-Posay,

Louis Widmer,

Lubex anti-âge,

Vichy

Checks & Measurements

Blood Glucose Monitor Check,

Blood glucose measurement,

Blood pressure monitoring,

Cardiovascular Check,

Fatty Acid Measurement,

Iron Level,

Vitamin D

Forms of contact

By telephone,

In-store,

Online

Immunizations

Vaccination and travel advice

Item Rental

Breast pumps,

Crutches,

Elsa test pillows,

Inhalation devices

Location

Close to public transport,

Close to train station,

In city center,

Wheelchair-accessible

Products

Compression stockings,

Cosmetics,

Medical supplies,

Medications,

Natural cosmetic products

Services

Fitting of compression stockings,

Home Delivery,

Medication blister packaging,

Medication interactions check,

Medication orders,

Monthly promotions,

Morning-after pill,

NetCare,

Travel medicine,

Travel pharmacy check

Terms of payment

Accepts Credit-Card,

Accepts EC-Card,

American Express,

Cash,

EUR,

Maestro,

Mastercard,

Postcard,

TWINT,

Visa

Categories
Reviews for St. Jakobs-Apotheke
(1)
Services provided by St. Jakobs-Apotheke
KOMPRESSIONSSTRÜMPFE ABMESSEN
Price
On request
IMPFUNGEN (Hepatitis A+B, FSME, Grippe) und Impfberatung
Die Dienstleistung kostet CHF 20.- . Dazu kommt der Preis der Impfung.
Price
On request
WUNDVERSORGUNG
Je nach Aufwand (bagatell, grössere Wunden, Verbandwechsel) von CHF 10.- bis CHF 17.-
Price
On request
QUANTITATIVE VITAMIN D3 MESSUNG
Mit Beratung und Einnahmeschema
Price
55 CHF
BLUTFETTE MESSUNG (Lipidprofil)
Price
40 CHF
BLUTZUCKERMESSUNG/HbA1c Messung (Blutzucker über mehrere Monate)
Die Blutzuckermessung kostet CHF 15.- und die HbA1c Messung CHF 30.-. Resultate bekommen Sie sofort.
Price
On request
Similar entries in Basel
More in Basel
* does not want any advertising
Source: Swisscom Directories AG