Quick navigation
All Sanitary facilities in Basel
Hanauer AG
Sanitäre Anlagen/Spenglerei/Sanitärplanungen
Sanitary facilities in Basel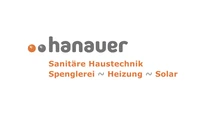 Hanauer AG – Contacts & Location
Monday

Mon

7

:

30

 to 

12

:

00

o'clock

/ 13

:

15

 to 

17

:

00

o'clock

Tuesday

Tue

7

:

30

 to 

12

:

00

o'clock

/ 13

:

15

 to 

17

:

00

o'clock

Wednesday

Wed

7

:

30

 to 

12

:

00

o'clock

/ 13

:

15

 to 

17

:

00

o'clock

Thursday

Thu

7

:

30

 to 

12

:

00

o'clock

/ 13

:

15

 to 

17

:

00

o'clock

Friday

Fri

7

:

30

 to 

12

:

00

o'clock

/ 13

:

15

 to 

17

:

00

o'clock

Saturday

Sat

Closed

Sunday

Sun

Closed
Description
Willkommen bei Hanauer
Über uns:
Gegründet 1934 sind wir, die Hanauer AG, für Sie der handwerkliche Ansprechpartner für alle Leistungen in den Bereichen Wasser, Gas, Abwasser, Badezimmer – und Baddesign, Küche, Solar, Heizung und Dacharbeiten.
Ab unserem Firmensitz mit Top ausgerüsteter Werkstatt an der Strassburgerallee 106 in Basel bearbeiten unsere motivierten und aufgestellten Mitarbeiter kleine und grosse Projekte in Basel und den umliegenden Gemeinden. Der erstklassige Reparatur- und Kundenservice in allen Bereichen liegt uns dabei besonders am Herzen - ist sozusagen die Seele unseres Betriebes. Rund 10 Mitarbeiter bearbeiten die Wünsche unserer Kunden.
Der persönliche Kontakt zu unserer Kundschaft, für jedes Projekt technisch und visuell optimale Lösungen zu finden und eine ausgewogene, professionelle und kundennahe Beratung und Begleitung von Bauvorhaben sind die Herausforderungen, die uns jeden Tag Freude bereiten, motivieren, und zu Höchstleistungen antreiben. Mit gezielten Weiterbildungen, einem guten Betriebsklima, Investitionen in Maschinen und Infrastruktur und einer guten Lehrlingsausbildung halten wir unseren Qualitätsstandart hoch. Unsere Fachkräfte vor Ort sind das Fundament unserer Firma.
Und das können wir:
· Sanitär-Installationsarbeiten in Neu- und Umbauten.
· Reparatur- und Servicedienst.
· Hochwertige Blecheinfassungen, Dachrinnen, und allgemeine Spenglerarbeiten in allen
Materialien.
· Thermische Solaranlagen, Wärmepumpenanlagen, Heizungsinstallationen.
· Badezimmerumbauten + Wohnungsumbauten von A-Z mit einem Top-Handwerker-Pool.
· Spezialisierter Gas-Service.
· Lieferung und Montage aller Haushaltgeräte.
· und Vieles mehr - Ihr Wunsch ist unser Antrieb…
Die technische- und visuelle Beratung und Begleitung aller Projekte und ein flexibler Reparatur- und Kundenservice sind die Basis unserer Tätigkeit - eine Selbstverständlichkeit.
Bei Fragen stehen wir Ihnen gerne mit Rat und Tat zur Verfügung.
Wir freuen uns auf Sie.
Ihr Hanauer Team
Languages

English,

French,

German

Field/Area

Bathroom and Kitchen Remodeling,

Consultation

Location

Close to public transport,

In city center,

Parking site

Services

Gas installations,

Roof drainage,

Solar thermal and heat pump water heaters

Terms of payment

Bill

Categories
Reviews for Hanauer AG
(3)
Comments
(1)
Verified visit
Hausinstallation und Reparaturen
Ich bin sehr zufrieden; schnell, effizient, gute Qualität und preisgünstig !
December 11, 2019, sigmunddomb
Similar entries in Basel
More in Basel
* does not want any advertising
Source: Swisscom Directories AG