Quick navigation
All Hearing aids, consultations in Bern

Hörberatung Bern Schneider AG
Hörgeräte-Fachgeschaft digital progr. Im-Ohr-Geräte/Hörgeräte-Akustiker m. eidg. Fachausweis
Hearing aids, consultations in Bern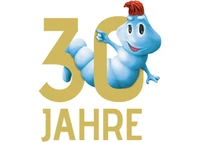 Hörberatung Bern Schneider AG – Contacts & Location
Monday

Mon

Closed

Tuesday

Tue

9

:

00

 to 

12

:

00

o'clock

/ 14

:

00

 to 

18

:

00

o'clock

Wednesday

Wed

9

:

00

 to 

12

:

00

o'clock

/ 14

:

00

 to 

18

:

00

o'clock

Thursday

Thu

9

:

00

 to 

12

:

00

o'clock

/ 14

:

00

 to 

18

:

00

o'clock

Friday

Fri

9

:

00

 to 

12

:

00

o'clock

/ 14

:

00

 to 

18

:

00

o'clock

Saturday

Sat

9

:

00

 to 

12

:

00

o'clock

/ 14

:

00

 to 

16

:

00

o'clock

Sunday

Sun

Closed
Description
Willkommen bei Schneider Hörberatung
...das Fachgeschäft für digitale, kleinste Hörcomputer und mehr...
René Schneider, Hörgeräte-Akustiker mit eidg. Fachausweis, befasst sich seit 27 Jahren mit kosmetischen Hörsystemen. Die Schneider Hörberatung hat er im Jahr 1988 gegründet. Er ist täglich für Sie da und kennt Ihre Bedürfnisse.
Seine empathischen Fähigkeiten ermöglichen eine zielorientierte, rasche Problemlösung unter Einhaltung sorgsamer Qualitäts-Sicherung und hoher ästhetischer Ansprüche.
Termine sind kurzfristig möglich. In dringenden Fällen am gleichen Tag (Randzeiten).
Externe Betreuung bei Kunden, die nicht mehr in die Stadt kommen können.
Online Hörtest klicken Sie hier
Produkte:
Languages

German

Location

Close to public transport,

Close to train station,

In city center

Categories
Reviews for Hörberatung Bern Schneider AG
(2)
Comments
(1)
Verified visit
Top
In Bern die TOP Adresse. Höchste Qualität- Beste Beratung - Super Verkaufsfolge-Kundendienst.
August 13, 2020, Anita Wüthrich
More in Bern
* does not want any advertising
Source: Swisscom Directories AG