Quick navigation
All Architectural firm in Biasca
Sciaroni-Tenconi architettura SA
studio d'architettura ed ufficio tecnico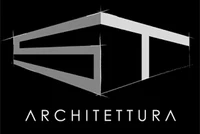 Architectural firm in Biasca
Sciaroni-Tenconi architettura SA – Contacts & Location
Monday

Mon

8

:

00

 to 

12

:

00

o'clock

/ 13

:

30

 to 

17

:

30

o'clock

Tuesday

Tue

8

:

00

 to 

12

:

00

o'clock

/ 13

:

30

 to 

17

:

30

o'clock

Wednesday

Wed

8

:

00

 to 

12

:

00

o'clock

/ 13

:

30

 to 

17

:

30

o'clock

Thursday

Thu

8

:

00

 to 

12

:

00

o'clock

/ 13

:

30

 to 

17

:

30

o'clock

Friday

Fri

8

:

00

 to 

12

:

00

o'clock

/ 13

:

30

 to 

17

:

30

o'clock

Saturday

Sat

Closed

Sunday

Sun

Closed
Description
DA GENERAZIONI PROPONIAMO SOLUZIONI
The firm Raffaello Sciaroni SA is a continuation of experience in design for several generations. As early as 1886, C. Sciaroni a good service by the chief engineer for excellent services rendered for the construction of the PIREE ATHENS railroad. It is the continuation of the sole proprietorship that has been in the construction business for years. It is a member of the association of Ticino engineering and architectural firms ASIAT.
QUALITY SERVICES
Professionalism, project quality, and technological innovation are the strengths at Sciaroni and Tenconi SA.
The quality policy is to provide clients with professional services perfectly in accordance with the agreed requirements and suitable to meet their needs by always paying close attention to the real needs of our clients.
The quality of our services is always the result of our commitment and professional ability that must guarantee safety and reliability in every situation.
Our services in general:
Personalized consulting
Customized estimates
Design
Evaluation and cost control
Handling of all kinds of paperwork
Construction and construction management
Languages

English,

French,

German,

Italian

Analyses, valuations & appraisals

Property valuations & appraisals

Application Areas / Properties

Building Plots,

Commercial Construction,

Demolition,

Industrial Buildings,

Multi-Family House,

New Construction,

Residential Construction,

Restoration & Renovation,

Single-Family House,

Villa with Pool

Architecture

Exterior architecture,

Interior architecture

Building renovation

Client representation,

Conceptual design,

Construction management,

Organisation,

Planning & planning law

Certificates and Memberships

Architect,

Energy Consultant,

Real Estate Appraiser

Civil Engineering & Geomatics

Civil Construction,

Construction Preservation,

Property Drainage,

Renovation

Consultation

Concept development,

Market, utilisation and location analyses,

Project development (renovation/conversion),

Project management,

Property search

Forms of contact

By telephone,

Free consulting,

On the customer's premises

Location

Close to public transport,

Close to train station,

In city center,

Parking site,

Wheelchair-accessible

Object type

Apartment,

Apartment building,

Commercial property,

Commercial/office building,

Single-family house

Property type

Apartment,

Office and commercial properties,

Plots,

Retail properties,

Single-family house and apartment building

Renovation

Apartment renovations,

Kitchen and bathroom renovations

Services

Consultation,

General Contracting,

Market Assessment,

Own Drone,

Real Estate Appraisal

Services

Client Support,

Construction Supervision,

Consulting,

Cost Control,

Design,

Expertise,

Feasibility Studies,

Planning

Terms of payment

Bill

Categories
Reviews for Sciaroni-Tenconi architettura SA
(4)
Similar entries in Biasca
More in Biasca
* does not want any advertising
Source: Swisscom Directories AG