Quick navigation
All Audit firm in Biel/Bienne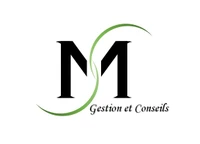 Audit firm in Biel/Bienne
MS Gestion et Conseils – Contacts & Location
Monday

Mon

By appointment

Tuesday

Tue

By appointment

Wednesday

Wed

By appointment

Thursday

Thu

By appointment

Friday

Fri

By appointment

Saturday

Sat

Closed

Sunday

Sun

Closed
Description
Notre entreprise
MS Gestion et Conseils​
Nous sommes une entreprise indépendante de gestion et de conseils dans les domaines de la fiscalité, comptabilité et gestion administrative ainsi que dans le coaching informatique et management.​
L'entreprise MS Gestion et Conseils se veut innovante, moderne, dynamique et à l'écoute de sa clientèle, afin de pouvoir donner les conseils les plus judicieux ainsi qu'un service de confiance, personnalisé, efficace et discret. Chaque client est unique et mérite un traitement particulier. L'humain est au centre de nos préoccupations.​
Nous soutenons activement notre clientèle dans tous les domaines et élaborons avec elle des solutions optimales et durables que nous rendons applicables immédiatement.​
Notre vision est de vouloir fournir des prestations de qualités, adaptées aux besoins de la clientèle dans un souci d'efficacité et à des prix abordables pour toutes les classes sociales.
Uniquement sur rendez-vous. Dans nos bureaux, à votre domicile ou à distance. Possibilités pour réserver : site internet, mails ou téléphone Egalement possible en début ou en fin de journée et certains samedis matins. Fermé durant les jours fériés.
Languages

French,

German

Forms of contact

By telephone,

In-store,

On the customer's premises,

Online

Location

Close to public transport,

In city center,

Wheelchair-accessible

Terms of payment

Accepts Credit-Card,

Accepts EC-Card,

Cash,

Contactless payment,

Invoice,

Maestro,

Mastercard,

TWINT,

Visa

Categories
Reviews for MS Gestion et Conseils
(14)
Comments
(4)
Verified visit
MS Gestion 2.0
Kompetent. Schnell. Freundlich. Unkompliziert. Empfehlenswert! Vielen Dank!
May 7, 2022, attisani.luca
Déclaration d'impôts
Je recommande MS Gestion et Conseils pour se faciliter la tâche et éviter le casse tête au moment de remplir la déclaration d'impôts. Une personne tout à fait compétente dans son domaine de travail. A l'écoute, un soutien et surtout une patience à toute épreuve. Un professionnel de qualité.
Similar entries in Biel/Bienne
More in Biel/Bienne
* does not want any advertising
Source: Swisscom Directories AG