Quick navigation
All Florist in Biel/Bienne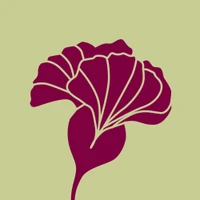 Blumen etc... – Contacts & Location
Monday

Mon

Closed

Tuesday

Tue

9

:

00

 to 

12

:

00

o'clock

/ 13

:

30

 to 

18

:

30

o'clock

Wednesday

Wed

Thursday

Thu

9

:

00

 to 

12

:

00

o'clock

/ 13

:

30

 to 

18

:

30

o'clock

Friday

Fri

9

:

00

 to 

12

:

00

o'clock

/ 13

:

30

 to 

18

:

30

o'clock

Saturday

Sat

Sunday

Sun

Closed
Description
Blumen etc...
Willkommen bei Blumen etc…
Im Atelier von Irène Schacher finden Sie Blumen und Dekorationen für jeden Anlass. Soll es ein fröhlicher Blumenstrauss für die Gastgeber sein? Ein Geburtstagsbouquet für die Oma, rote Rosen für die Liebste, ein edles Gesteck für den Empfangsbereich im Geschäft? Oder die Lieblingsblumen, um sich selbst eine Freude zu machen? Blumen passen immer. Sie bereiten Freude, setzen Akzente, sagen Danke oder spenden Trost.
Wir freuen uns auf Ihren Besuch!
Languages

English,

French,

German

Forms of contact

By telephone,

In-store,

On the customer's premises,

Online

Location

Close to public transport,

In city center,

Parking site,

Wheelchair-accessible

Products and Services

Accessories, Gift Ideas, Decorative Items, Figurines and Cards,

Event Floristry and Decorations,

Flower Subscriptions,

Flowers for Special Occasions,

Funeral Floristry,

Wedding Floristry

Terms of payment

Accepts Credit-Card,

Accepts EC-Card,

American Express,

Cash,

Contactless payment,

Maestro,

Mastercard,

Postcard,

TWINT,

Visa

Categories
Reviews for Blumen etc...
(3)
Similar entries in Biel/Bienne
More in Biel/Bienne
* does not want any advertising
Source: Swisscom Directories AG