Quick navigation
All Health insurance in Biel/Bienne
Health insurance in Biel/Bienne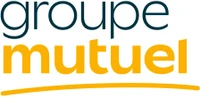 Groupe Mutuel – Contacts & Location
Monday

Mon

8

:

00

 to 

12

:

00

o'clock

/ 13

:

30

 to 

17

:

00

o'clock

Tuesday

Tue

8

:

00

 to 

12

:

00

o'clock

/ 13

:

30

 to 

17

:

00

o'clock

Wednesday

Wed

8

:

00

 to 

12

:

00

o'clock

/ 13

:

30

 to 

17

:

00

o'clock

Thursday

Thu

8

:

00

 to 

12

:

00

o'clock

/ 13

:

30

 to 

17

:

00

o'clock

Friday

Fri

8

:

00

 to 

12

:

00

o'clock

/ 13

:

30

 to 

17

:

00

o'clock

Saturday

Sat

Closed

Sunday

Sun

Closed
Description
Groupe Mutuel Customer Services
The point of contact for all of your requests
You have a question about your insurance contract, an announcement to make or you need information? Our Customer Services are your exclusive point of contact. www.groupemutuel.ch/contactus
Write to us or contact us by phone: we will provide an answer as quickly as possible.
· Our Customer Services are available Monday to Friday, from 08.00 to 18.00:
Hotline 0848 803 111 l Email clients@groupemutuel.ch
With our free call-back service, you may choose the day and time you wish to be contacted. Simply complete the call-back form available online: www.groupemutuel.ch/call-back
· One single address for sending medical invoices (original documents) and letters:
Groupe Mutuel, Rue des Cèdres 5, P.O. Box, 1919 Martigny
info@groupemutuel.ch
· Our 35 agencies and 6 service centres, close to you.
All over Switzerland, our employees are available to advise you.
Opening times: from 7.45 to 12.00 and 13.30 to 17.30 (17.00 on Fridays and on the eve of public holidays).
· GMnet and GMapp: a portal and app to make your life easier.
Thanks to the GMnet customer portal and the free mobile application GMapp, you are able to view your health insurance information, quickly and safely. Find out more about the advantages and features of these services on www.groupemutuel.ch/gmnet. Hotline 058 758 71 71 l Email extranet@groupemutuel.ch
· Live-Chat to receive a live answer
Chat live with a member of staff, Monday to Friday, from 8.00 to 18.00.
On www.groupemutuel.ch/contactus, click on the icon at the bottom right of your screen.
Groupe Mutuel
Insurance for all situations in life
Groupe Mutuel is one of the leading specialists for personal insurance in Switzerland. It provides coverage in the areas of health, financial security, legal and material security and employment.
Languages

English,

French,

German,

Italian

Forms of contact

By telephone,

Online

Insurances

Accident insurance,

Health insurance,

Household contents insurance,

Legal expenses insurance,

Personal liability insurance,

Private provision

Location

Close to public transport,

Close to train station,

Parking site

Supplements & coverage

Accident abroad & travel insurance,

Alternative medicine,

Ambulance,

Dental insurance,

Glasses, contact lenses & laser treatment,

Preventive check-ups,

Private & semi-private hospitals,

Short-term disability allowance,

Sport & health

Categories
Similar entries in Biel/Bienne
More in Biel/Bienne
* does not want any advertising
Source: Swisscom Directories AG