Quick navigation
All Institutions for people with disabilities in Bülach
Stiftung Wisli
Institutions for people with disabilities in Bülach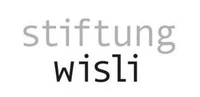 Stiftung Wisli – Contacts & Location
Monday

Mon

8

:

00

 to 

12

:

00

o'clock

/ 13

:

00

 to 

17

:

00

o'clock

Tuesday

Tue

8

:

00

 to 

12

:

00

o'clock

/ 13

:

00

 to 

17

:

00

o'clock

Wednesday

Wed

8

:

00

 to 

12

:

00

o'clock

/ 13

:

00

 to 

17

:

00

o'clock

Thursday

Thu

8

:

00

 to 

12

:

00

o'clock

/ 13

:

00

 to 

17

:

00

o'clock

Friday

Fri

8

:

00

 to 

12

:

00

o'clock

/ 13

:

00

 to 

17

:

00

o'clock

Saturday

Sat

Closed

Sunday

Sun

Closed
More contacts for Stiftung Wisli
More locations for Stiftung Wisli
Description
Stiftung Wisli – wo Zuversicht wächst
Gesund werden, sein Leben in die eigenen Hände nehmen und seinen Platz in der Arbeitswelt wiederfinden. Die Mitarbeitenden der Stiftung Wisli begleiten Menschen mit einer psychischen Beeinträchtigung individuell auf ihrem Weg in die Re-Integration. Professionell und menschlich zugleich unterstützen sie die Teilnehmerinnen und Teilnehmer mit ihrem durchgängigen Angebot. Ganz im Sinne von Recovery sind sie für die Teilnehmenden da, damit diese ihre eigenen Stärken und Möglichkeiten entdecken und ihre Wünsche und Ziele erreichen. Vorwärtsgehen, Zuversicht und Optimismus auf eine vielfältige Zukunft, das finden sie bei Wisli.
Languages

English,

German

Location

Close to airport,

Close to public transport,

Close to train station,

In city center,

Parking site

Categories
Reviews for Stiftung Wisli
(1)
Comments
(1)
Verified visit
Tolle Menschen, viele schöne Angebote
Eine wunderbare Institution. Ein toller Arbeitsbereich. Schöne Wohnangebote!
January 30, 2021, Martin Bieber
Similar entries in Bülach
More in Bülach
* does not want any advertising
Source: Swisscom Directories AG