Quick navigation
All Travel agency in Chiasso

PUNTO VIAGGI SA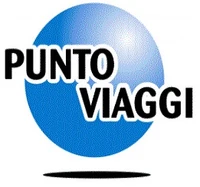 PUNTO VIAGGI SA – Contacts & Location
Monday

Mon

9

:

00

 to 

12

:

30

o'clock

/ 14

:

00

 to 

18

:

30

o'clock

Tuesday

Tue

9

:

00

 to 

12

:

30

o'clock

/ 14

:

00

 to 

18

:

30

o'clock

Wednesday

Wed

9

:

00

 to 

12

:

30

o'clock

/ 14

:

00

 to 

18

:

30

o'clock

Thursday

Thu

9

:

00

 to 

12

:

30

o'clock

/ 14

:

00

 to 

18

:

30

o'clock

Friday

Fri

9

:

00

 to 

12

:

30

o'clock

/ 14

:

00

 to 

18

:

30

o'clock

Saturday

Sat

Sunday

Sun

Closed
Description
Punto viaggi SA
Forte di una esperienza trentennale il nostro staff vi può supportare per la pianificazione e realizzazione di qualsiasi viaggio.
Collaboriamo con le maggiori compagnie aeree del mondo ed i migliori Tour Operator.
I nostri servizi: prenotazione e vendita di biglietteria aerea e marittima, autonoleggi, prenotazioni alberghiere, visti consolari, parcheggi convenzionati a tariffe agevolate, servizio "limousine" da e per l'aeroporto.
Languages

English,

French,

Italian,

Spanish

Location

Close to public transport,

Close to train station,

In city center,

Parking site,

Wheelchair-accessible

Terms of payment

Accepts Credit-Card,

Accepts EC-Card,

Bill,

Cash,

Cash on delivery,

EUR,

Mastercard,

Visa

Travel offer

Family trips,

Luxury trips,

Wellness vacations

Categories
Reviews for PUNTO VIAGGI SA
(5)
Comments
(1)
Verified visit
Esperti e gentili
Da anni utilizzo i servizi della Punto Viaggi, ho sempre trovato cortesia, e competenza.
February 4, 2020, carlo4829
Services provided by PUNTO VIAGGI SA
GRECIA SPECIALE GIUGNO 2018 - BRIXIA CLUB BARCELO HYDRA BEACH
11 GIUGNO ANZICHÈ EURO 939 EURO 599 7 NOTTI 2 RAGAZZI 2-14 ANNI SOGGIORNO GRATIS
18 GIUGN0 ANZICHÈ EURO 999 EURO 699 7 NOTTI 2 RAGAZZI 2-14 ANNI SOGGIORNO GRATIS
25 GIUGNO ANZICHÈ EURO 1069 EURO 799 7 NOTTI 2 RAGAZZI 2-14 ANNI SOGGIORNO GRATIS
CONTATTATECI PER MAGGIORI INFORMAZIONI !!!!
PriceOn request
More in Chiasso
* does not want any advertising
Source: Swisscom Directories AG