Quick navigation
City Podologie
dipl. Podologin HF, Praxis für med. Fusspflege
C. Brazerol und Team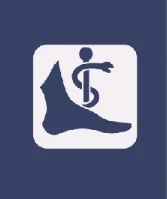 City Podologie – Contacts & Location
Nach telefonischer Terminvereinbarung. Montag - Freitag und einmal pro Monat auch am Samstag. Hausbesuche nur in Ausnahmefällen.
Description
Ihre Füsse sind bei uns in guten Händen
Die medizinische Fussbehandlungen umfassen:
Podologische Fusspflege (Deckt kosmetische und medizinische Fusspflege ab)

Eingewachsene Nägel (Unguis incarnatus)

Diabetische Füsse

Gel-Nägel (aus medizinischen oder ästhetischen Gründen)

French-Gelnägel

Acryl-Nägel (bei Nagelverlust)

Orthesen (für Zehenkorrekturen und Entlastungen)

Nagelspangen: U-Spange (aus Draht) kommt nur bei stark eingerollten Nägel zum Einsatz.

BS- Spangen : Die Allzweck Korrekturspange

Hornhaut entfernen mit Skalpelltechnik

Wundversorgung (Verbände an Zehen und Fuss)

Entlastungsverbände

Verdickte Nägel (Korrektes reduzieren der Nagelplatte)

Klassische Fuss- und Unterschenkelmassage mit Fusspeeling

Klassische Manicurè

Pflege und Behandlung von Haut und Nägel am gesunden und kranken Fuss

Entfernen und behandeln von Clavi (Hühneraugen)

Entfernen und behandeln von Hyperkeratose (Hornhaut / Schwielen)

Fachgerechtes Schneiden der Nägel

Behandlung von Unguis incarnatus (eingewachsene Nägel)

Mykose – Behandlung (Haut- und Nagelpilz)

Nagelspangen (zur Korrektur einer Nagelfehlstellung)

Druckschutz- und Entlastungspolster und Verbände

Anfertigen und Anlegen von Korrekturverbänden am Fuss

Druckentlastungen

Schutzverbände

Wir sind ausgebildet auf diabetische Füsse. Ein diabetischer Fuss wird mit spezieller Vorsicht behandelt, dass heisst es wird eine rein medizinische Behandlung vorgenommen. Verschönerungen oder kosmetische Eingriffe sind überflüssig oder auch ungünstig wegen Mikroverletzungen und somit eine grössere Gefahr für eine Infektion.
Auf Grund der Spätfolgen des Diabetes, wie schlechte Wundheilung, Nerven- und Gefässschädigungen, kommt es bei unsachgemässer Behandlung häufig zu Schäden die eine chirurgische Behandlung, bis zur Amputation eines Zeh oder ganzen Fusses, nach sich ziehen. Schon eine kleine Infektion kann bei einem Diabetiker fatale Folgen haben. Deshalb ist die Hygiene in unserer Podologiepraxis oberstes Gebot!
Wir garantieren den höchsten Hygienestandart für alle podologischen Behandlungen.
Languages

German

Forms of contact

By telephone,

In-store,

On the customer's premises

Hand and foot care

Foot care,

Pedicure

Location

Close to public transport

Specialist area

Podiatry

Categories
Reviews for City Podologie
(3)
Comments
(1)
Verified visit
Fusspflege
Ich bin sehr zufrieden und empfehle City Podologie allen meinen Freunden weiter.
November 27, 2019, Clara Nazemi
Similar entries in Chur
More in Chur
* does not want any advertising
Source: Swisscom Directories AG