Quick navigation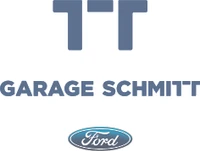 Garage Schmitt SA – Contacts & Location
Monday

Mon

7

:

30

 to 

12

:

00

o'clock

/ 13

:

30

 to 

18

:

00

o'clock

Tuesday

Tue

7

:

30

 to 

12

:

00

o'clock

/ 13

:

30

 to 

18

:

00

o'clock

Wednesday

Wed

7

:

30

 to 

12

:

00

o'clock

/ 13

:

30

 to 

18

:

00

o'clock

Thursday

Thu

7

:

30

 to 

12

:

00

o'clock

/ 13

:

30

 to 

18

:

00

o'clock

Friday

Fri

7

:

30

 to 

12

:

00

o'clock

/ 13

:

30

 to 

17

:

00

o'clock

Saturday

Sat

Sunday

Sun

Closed
Description
Garage Schmitt SA FORD depuis 1968 à Clarens, Montreux

Vente de voitures neuves et occasions, limousines et utilitaires 3,5 t, simples et luxueuses, véhicules de courtoisie, carrosserie, réparation et entretien, service climatisation, vente de pneus et surtout des hommes et des femmes dont la priorité est de vous servir au mieux.

Vente véhicules d'occasions:
Opel. Chevrolet. Corvette. Cadillac. Saab. Alfa Romeo. Audi. BMW. Chrysler. Citroën. Dacia. Fiat. Ford. Hyundai. Jeep. Kia. Lancia. Land-Rover. Lexus. Mazda. Mercedes. Mini. Mitsubishi. Nissan. Peugeot. Renault. Seat. Skoda. Smart. Subaru. Suzuki. Toyota. Volkswagen. Volvo. etc.


Nous faisons également des réparations de toutes marques avec des testers de haute technologie, les installations pour les fans de design de TUNING pour votre FORD by Carex.




Réparations et entretiens toutes marques
Véhicules de démonstrations
Languages

English,

French,

German,

Italian

Brands

Ford

Checks & tests

inspection

Conversion & modifications

Accessories,

Tuning,

lacquering

Location

Close to public transport,

Close to sports facilities,

Close to train station,

In city center,

Lake-side,

Parking site,

Wheelchair-accessible

Repairs & service

Oil change,

Tire change

Terms of payment

American Express,

Bill,

Cash,

Maestro,

Mastercard,

Postcard,

Visa

Vehicle types

New cars,

Occasions & Used Cars

Categories
Reviews for Garage Schmitt SA
(7)
Comments
(2)
Verified visit
Equipe Top professionnelle .
Five Stars.
December 19, 2018, georges.campana0998
Prix trop élevés/douteux
Entretien, une fois déposé la voiture et entamé le service, le technicien m'appelle et me propose de payer 1'800 francs pour un "grand" service. Changements des plaquettes de frein avant et arrière & disques de frein arrière inclus dans ce montant. C'était pour une Ford Focus de 2011. J'ai refusé ce service, le prix étant trop élevé. Aucune voiture de prêt.
May 10, 2018, carlos_jailender
Services provided by Garage Schmitt SA
Similar entries in Clarens
More in Clarens
* does not want any advertising
Source: Swisscom Directories AG