Quick navigation
All Cleaning company in Corgémont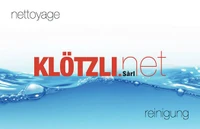 Cleaning company in Corgémont
KLÖTZLI.net Sàrl – Contacts & Location
Monday

Mon

8

:

00

 to 

12

:

00

o'clock

/ 13

:

30

 to 

18

:

00

o'clock

Tuesday

Tue

8

:

00

 to 

12

:

00

o'clock

/ 13

:

30

 to 

18

:

00

o'clock

Wednesday

Wed

8

:

00

 to 

12

:

00

o'clock

/ 13

:

30

 to 

18

:

00

o'clock

Thursday

Thu

8

:

00

 to 

12

:

00

o'clock

/ 13

:

30

 to 

18

:

00

o'clock

Friday

Fri

8

:

00

 to 

12

:

00

o'clock

/ 13

:

30

 to 

18

:

00

o'clock

Saturday

Sat

Closed

Sunday

Sun

Closed
Description
Klötzli.net votre partenaire propreté !
L'entreprise de nettoyage KLÖTZLI.net , basée à Corgémont, a été fondée en mars 2006 par M. Werner Klötzli en tant qu'entreprise individuelle.
Début 2016, une démarche pour l'obtention du Label Entreprise Durable, qui aborde les sujets environnementaux, sociétaux, économiques et managériaux, est entreprise avec l'aide de spécialistes en gestion durable et gouvernance.
Notre entreprise de nettoyage en bâtiment :
est à l'écoute de vos exigences
vous offre des conseils personnalisés
répond à vos besoins avec flexibilité
met à l'étude tout mandat

À votre service

Nos moyens : Des produits efficaces, respectant l'environnement, sont mis à votre disposition, ainsi que des machines performantes et des outils adaptés à vos locaux.

Nos employés : Nos employés sont principalement des étudiants, formés, encadrés et contrôlés en permanence, travaillant avec efficacité et discrétion.

Objectif : Notre objectif est de répondre à vos attentes, en assurant des prestations et un suivi de qualité.

Mot d'ordre :

ÉCOUTE, DISCRÉTION, QUALITÉ ET SATISFACTION
La satisfaction du client est la meilleure publicité.

Prestations

MANDAT UNIQUE ET ABONNEMENT
Devis gratuit sans engagement
Languages

French,

German

Apartment Cleaning

Carpet Cleaning,

End-of-Lease Apartment Cleaning with Guarantee,

Spring Cleaning

Construction Cleaning

Ongoing Construction Site Cleaning and Final Cleaning

Forms of contact

By telephone,

Online

Glass/Wall Cleaning

Glass Facades, Windows, Blinds

Location

Parking site

Maintenance Cleaning

Entrance Areas, Reception Halls, Reception Counters,

Industrial and Production Areas,

Office Spaces, Meeting Rooms,

Retail Spaces,

Wet and Toilet Rooms

Terms of payment

Bill,

Cash

Categories
Reviews for KLÖTZLI.net Sàrl
(5)
Services provided by KLÖTZLI.net Sàrl
Conciergerie d'immeubles, courte ou longue durée
PriceOn request
Nettoyage de printemps, de cuisine et de salle de bains
PriceOn request
Récurage de carrelage, de linoléum, de novilon etc.
PriceOn request
Nettoyage hebdomadaire d'appartements
PriceOn request
Nettoyage de bureaux administratifs et privés
PriceOn request
Similar entries in Corgémont
More in Corgémont
* does not want any advertising
Source: Swisscom Directories AG