Quick navigation
All Swimming pool construction and supplies in Crissier

Piscines Desjoyaux
Construction et entretien de piscines
Dream life Sàrl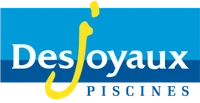 Swimming pool construction and supplies in Crissier
Piscines Desjoyaux – Contacts & Location
Monday

Mon

Closed

Tuesday

Tue

10

:

00

 to 

12

:

30

o'clock

/ 13

:

30

 to 

17

:

00

o'clock

Wednesday

Wed

10

:

00

 to 

12

:

30

o'clock

/ 13

:

30

 to 

17

:

00

o'clock

Thursday

Thu

10

:

00

 to 

12

:

30

o'clock

/ 13

:

30

 to 

17

:

00

o'clock

Friday

Fri

10

:

00

 to 

12

:

30

o'clock

/ 13

:

30

 to 

17

:

00

o'clock

Saturday

Sat

10

:

00

 to 

12

:

30

o'clock

/ 13

:

30

 to 

17

:

00

o'clock

Sunday

Sun

Closed
Description
Piscines Desjoyaux à Crissier - Lausanne
Depuis plus de cinquante ans, Piscines Desjoyaux adapte son savoir-faire aux désirs de ses clients, avec des piscines de toutes formes et de tous styles. Avec sa filtration sans canalisation et sa structure en béton, optez pour une piscine plus écologique et solide.
Concessionnaire Piscines Desjoyaux depuis 2011, nous avons été séduits par la haute qualité du produit. Jour après jour, nous réalisons vos rêves de piscine et partageons avec vous ce nouveau bonheur. Nous couvrons l'ensemble de la Suisse romande et collaborons principalement avec des particuliers mais aussi avec des piscinistes.
Pour comprendre précisément vos besoins et désirs, nous nous déplaçons chez vous. Après analyse du terrain et de l'emplacement, nous vous proposons la piscine la mieux adaptée.
Nos piscines sont ''clé en main'': conseil, vente, installation, entretien, service après-vente... Nous nous occupons de tout, pendant que vous profitez et vous vous relaxez!
Languages

English,

French,

Italian

Forms of contact

By telephone,

Free consulting,

In-store,

On the customer's premises,

Online

Location

Close to public transport,

Parking site

Terms of payment

Accepts Credit-Card,

American Express,

Cash,

Contactless payment,

Diners Club,

Maestro,

Mastercard,

Postcard,

TWINT,

Visa

Categories
Multimedia
Reviews for Piscines Desjoyaux
(12)
Comments
(1)
Verified visit
achats à la boutique
Conseil et information très professionnel. A recommander
November 20, 2019, michel.loewer
Services provided by Piscines Desjoyaux
Nos accessoires
Nous avons tous les équipements essentiels à votre piscine!
Une piscine parfaitement réussie, c'est une piscine facile et agréable à vivre. Pour cela, chaque détail compte, et nous avons des solutions pour tout: sécuriser la piscine pour les enfants et les animaux, préserver la propreté de l'eau, optimiser la température...
PriceOn request
Similar entries in Crissier
More in Crissier
* does not want any advertising
Source: Swisscom Directories AG