Quick navigation
All Photographer, photo studio in Einigen

bilder-spektrum.ch
Dipl. Fotografin
Ortner -Rosshoff Gabriele
Photographer, photo studio in Einigen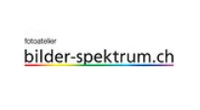 bilder-spektrum.ch – Contacts & Location
Opening times bilder-spektrum.ch
Unfortunately, there are no opening hours for this business.
Description
fotoatelier bilder-spektrum.ch
Über bilder-spektrum.ch
Herzlich willkommen bei bilder-spektrum.ch, das Fotoatelier zwischen Thun und Spiez
für natürliche, lebendige und moderne Fotos von Ihnen und Ihren Liebsten.

Kontaktieren Sie uns - wir freuen uns Sie ins rechte Licht zu rücken!
Produkte, Dienstleistungen
vielseitige Portraits
anspruchsvolle Fotoshootings für jedes Budget
aussagekräftige Bewerbungsfotos
Passbilder für Visa, GA u.s.w.
lebendige Hochzeits- und Eventfotos
stilvolle Fotos von Bauch und Baby
einfühlsame Reportagen
gekonnte Werbeaufnahmen
moderner Bildjournalismus
neu: Webseiten zum Selbstverwalten inkl. Fotos
Wir nehmen uns für Sie Zeit, für einen Termin rufen Sie uns bitte an oder schreiben uns ein Mail.
Languages

English,

German

Forms of contact

By telephone,

In-store,

Online

Location

Close to public transport,

Parking site

Terms of payment

Accepts Credit-Card,

Accepts EC-Card,

Bill,

Cash

Categories
Reviews for bilder-spektrum.ch
(1)
Comments
(1)
Verified visit
Beste Fotografin im Berner Oberland!
Danke, danke, danke für die umwerfenden Bilder!
February 29, 2020, Anita Gnädinger
Similar entries in Einigen
More in Einigen
* does not want any advertising
Source: Swisscom Directories AG