Quick navigation
All Audit firm in Lausanne

Fidal Fiduciaire Lambelet SA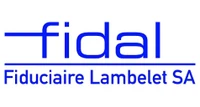 Fidal Fiduciaire Lambelet SA – Contacts & Location
Monday

Mon

8

:

00

 to 

12

:

00

o'clock

/ 14

:

00

 to 

16

:

30

o'clock

Tuesday

Tue

8

:

00

 to 

12

:

00

o'clock

/ 14

:

00

 to 

16

:

30

o'clock

Wednesday

Wed

8

:

00

 to 

12

:

00

o'clock

/ 14

:

00

 to 

16

:

30

o'clock

Thursday

Thu

8

:

00

 to 

12

:

00

o'clock

/ 14

:

00

 to 

16

:

30

o'clock

Friday

Fri

8

:

00

 to 

12

:

00

o'clock

/ 14

:

00

 to 

16

:

30

o'clock

Saturday

Sat

Closed

Sunday

Sun

Closed

Closed on public holidays

Fermé le samedi et le dimanche
Description
Fiduciaire Lambelet Société Fidal–travaux fiduciaires & opérations immobilières.

Société ayant pour objet d'effectuer des travaux comptables, juridiques, fiscaux, d'organisation, d'expertise, etc., pour le compte des entreprises et des privées. Fondée en 1925, la Fiduciaire Lambelet Fidal vous propose divers travaux fiduciaires : tenues de comptabilité, évaluations d'entreprises, expertises, conseils fiscaux et conseils en économie ou en finance. Nos offres sont adaptés pour les particuliers, les rentiers, les salariés, les entreprises, les professions libérales et les indépendants.

Fiduciaire Lambelet Société Anonyme Fidal – All work Trust & real estate transactions: Society aiming to carry out accounting, legal, tax, organization, expertise, etc.., On behalf of businesses and private. Founded in 1925, the Trust Lambelet Fidal offers various trustees: held accounting, scores of companies, appraisals, tax tips and advice on economics or finance. Our offers are tailored for individuals, pensioners, workers, businesses, professions and independents.

Fiduciaire Lambelet Société Anonyme Fidal – Alle Arbeiten & Treuhand-Immobilien-Transaktionen. Unternehmen, mit denen die Durchführung der Arbeiten Wirtschaftsprüfer, Rechts-, Steuer-, Organisations-, Gutachten, etc.. Für Rechnung der Unternehmen und der privaten. Founded in 1925, der Fiduciaire Lambelet FIDAL bietet verschiedene Arbeiten zur treuhänderischen: Buchführung verpflichtet, Bewertungen von Unternehmen, Gutachten, Steuerberatung und Beratung in Wirtschaft und Finanzen. Unsere Angebote sind für die Privatleute, die Rentner, Arbeitnehmer, Unternehmen, Freiberufler und Selbständige.

Fiduciaire Lambelet Société Anonyme Fidal – Tutti i lavori Trust & transazioni immobiliari. Società al fine di svolgere contabile, legale, fiscale, organizzazione, competenze, ecc. A nome delle imprese e dei privati. Fondata nel 1925, il trust Lambelet FIDAL offre vari fiduciari: detenuto contabilità, valutazione di aziende, valutazioni, fiscali suggerimenti e consigli su economia o la finanza. Le nostre offerte su misura per gli individui, i pensionati, i lavoratori, le imprese, professioni e indipendenti.

Reviews for Fidal Fiduciaire Lambelet SA
(0)
Similar entries in Lausanne
More in Lausanne
* does not want any advertising
Source: Swisscom Directories AG