Quick navigation
All Property management in Lausanne
Courvoisier SA - Agence immobilière
Property management in Lausanne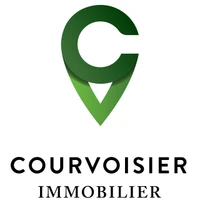 Courvoisier SA - Agence immobilière – Contacts & Location
Monday

Mon

9

:

00

 to 

12

:

00

o'clock

/ 13

:

30

 to 

17

:

30

o'clock

Tuesday

Tue

9

:

00

 to 

12

:

00

o'clock

/ 13

:

30

 to 

17

:

30

o'clock

Wednesday

Wed

9

:

00

 to 

12

:

00

o'clock

/ 13

:

30

 to 

17

:

30

o'clock

Thursday

Thu

9

:

00

 to 

12

:

00

o'clock

/ 13

:

30

 to 

17

:

30

o'clock

Friday

Fri

9

:

00

 to 

12

:

00

o'clock

/ 13

:

30

 to 

17

:

30

o'clock

Saturday

Sat

Closed

Sunday

Sun

Closed
Description
Courvoisier Immobilier SA - company active in real estate
Dynamic, accessible and innovative real estate company specialized in brokerage and promotion.
"We put our expertise, our skills, our dynamism and our vast network at your disposal to advise and support you throughout the development, management, sale and acquisition of properties.
Our mission, to offer you customized, high-performance support, to defend your best interests, to transform your expectations into results and to be the trusted partner who helps you bring your real estate projects to life with passion."
Professionals active throughout the Lake Leman region - Agencies based in Lausanne and Rolle
Languages

English,

French,

German,

Italian,

Portuguese,

Spanish

Accounting

Collection of Rents and Prepayments for Additional Costs,

Review and Payment of Creditor Invoices

Administrative Management / Apartment Handover

Communication with Tenants and Authorities

Analyses, valuations & appraisals

Location analysis,

Market value estimate,

Property valuations & appraisals

Application Areas / Properties

Commercial Construction,

Industrial Buildings,

New Construction,

Residential Construction,

Single-Family House

Building renovation

Construction management

Certificates and Memberships

Energy Consultant

Consultation

Advice on financing issues,

Project development (renovation/conversion),

Property search

Forms of contact

By telephone,

Online

Location

Parking site

Property Management

Minor Repairs

Property type

Apartment,

Office and commercial properties,

Plots,

Single-family house and apartment building

Sales

Administrative processing,

Coordination/negotiations,

Marketing concept,

Sales and contracting,

Sales documentation,

Sales platform,

Support with notarial processes

Services

Accounting,

Consultation,

Financing Models,

Management of Rental Properties,

Market Assessment,

Own Drone,

Planning, Concept and Execution,

Property Brokerage,

Property Rental,

Real Estate Purchase,

Real Estate Sale,

Taxes and Insurance

Technical Management

Apartment Handover and Final Tenant Settlement Statement

Categories
Reviews for Courvoisier SA - Agence immobilière
(0)
* does not want any advertising
Source: Swisscom Directories AG