Quick navigation
All Driving School in Lucerne

Citys Fahrschule Luzern
Staatlich Geprüfter Fahrlehrer
Nicola Sarao
Driving School in Lucerne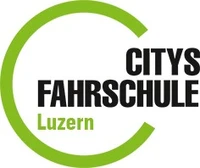 Citys Fahrschule Luzern – Contacts & Location
Monday

Mon

8

:

00

 to 

12

:

00

o'clock

/ 13

:

30

 to 

17

:

00

o'clock

Tuesday

Tue

8

:

00

 to 

12

:

00

o'clock

/ 13

:

30

 to 

17

:

00

o'clock

Wednesday

Wed

8

:

00

 to 

12

:

00

o'clock

/ 13

:

30

 to 

17

:

00

o'clock

Thursday

Thu

8

:

00

 to 

12

:

00

o'clock

/ 13

:

30

 to 

17

:

00

o'clock

Friday

Fri

8

:

00

 to 

12

:

00

o'clock

/ 13

:

30

 to 

17

:

00

o'clock

Saturday

Sat

Sunday

Sun

Closed
Description
Fahrstunden
Fahrschulen gibt es in der Schweiz viele. Die meisten davon existieren schon seit Jahren oder Jahrzehnten und verfolgen ein eher traditionelles Konzept. Bei der "Citys-Fahrschule" in Luzern ist das etwas anders. Dort hat das 21. Jahrhundert längst begonnen, weil Schule, Equipment und Lernmethoden alles andere als verstaubt sind.
Angeboten wird in der Schule natürlich zunächst die theoretische Verkehrskunde. Bei den Uhrzeiten und Tagen ist man in der Schule sehr flexibel und steht auch schon mal am Wochenende zur Verfügung. Im Vordergrund stehen immer die zeitlichen Möglichkeiten der Fahrschüler. Weil aber alle Theorie nur grau ist, legt die "Citys-Fahrschule" grössten Wert auf die Fahrpraxis. Für Autofahrer ist das Angebot differenziert und massgeschneidert.
Übrigens: In der "Citys-Fahrschule Luzern" spricht und lehrt man auch in Italienisch.
Languages

English,

French,

German,

Italian

Location

Close to public transport,

Close to train station,

In old town,

Parking site

Terms of payment

Accepts Credit-Card,

Accepts EC-Card,

Cash,

Maestro,

Mastercard,

Paypal,

TWINT,

Visa

Categories
Reviews for Citys Fahrschule Luzern
(3)
Services provided by Citys Fahrschule Luzern
Gratis Schnupperlektion
Die Schnupperlektion ist Gratis . Wir wollen, dass du unkompliziert herausfinden kannst, ob dir der Unterricht passt oder nicht. Denn schliesslich ist Vertrauen das A und O. Grundsätzlich kosten weitere Fahrstunden CHF 100.-. Du kannst jedoch Abos lösen und so bis zu 20% sparen. Mehr zu den Angeboten findest du in unserem Shop.
Price
On request
Similar entries in Lucerne
More in Lucerne
* does not want any advertising
Source: Swisscom Directories AG