Quick navigation

La Fioreria Lugano
Fiorista con Attestato Professionale Federale
Di Tucci Loredana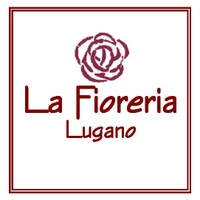 La Fioreria Lugano – Contacts & Location
Monday

Mon

8

:

30

 to 

12

:

30

o'clock

/ 14

:

30

 to 

18

:

30

o'clock

Tuesday

Tue

8

:

30

 to 

12

:

30

o'clock

/ 14

:

30

 to 

18

:

30

o'clock

Wednesday

Wed

8

:

30

 to 

12

:

30

o'clock

/ 14

:

30

 to 

18

:

30

o'clock

Thursday

Thu

8

:

30

 to 

12

:

30

o'clock

/ 14

:

30

 to 

18

:

30

o'clock

Friday

Fri

8

:

30

 to 

12

:

30

o'clock

/ 14

:

30

 to 

18

:

30

o'clock

Saturday

Sat

9

:

00

 to 

12

:

30

o'clock

/ 14

:

00

 to 

17

:

00

o'clock

Sunday

Sun

Closed

Consegne a domicilio senza commissioni nel Luganese
Description
Fioristi
La Fioreria & Co.Sagl , avvalendosi della grande professionalità e competenza della Sign.Tucci Loredana, Fiorista con Attestato Professionale Federale ed esperta del settore da oltre venti anni, conducendo questa attività con impegno e passione per la ricerca e l'innovazione nell'artre floreale, valuta accuratamente tutti i dettagli e meravigliosamente combinandoli con il proprio spirito di creatività, dona continuamente un tocco di freschezza e magia a questo luogo: entrando vi ritroverete in un ambiente calorosamente accogliente e illuminato dai mille colori dei fiori.

Questo fantastico laboratorio di creazioni floreali, esclusivamente artigianale é capace di interpretare, studiare e realizzare le idee e i desideri delle persone che intendono festeggiare un momento particolare ed importante della loro vita, o semplicemente rallegrare la propria casa, o quella degli amici quando si viene invitati: il fiore non solo oggetto di occasioni speciali, ma parte della nostra quotidianità.I fiori illuminano le nostre case, creano atmosfera, ma soprattutto rianimano il nostro spirito.
Emozioni stimolate da colori, odori e il parlare silenzioso di ogni diverso fiore.

La Fioreria & Co é sempre alla ricerca di colori, forme e materiali che diventano strumento per capire, consigliare e guidare il cliente a trovare il giusto metodo di comunicazione.
Molta attenzione é rivolta anche all'immagine aziendale per la programmazione e l'assistenza agli eventi: attraverso decorazioni scenografico-floreali si può dare vita a sensazioni uniche dallo spirito autentico.
Pagamento con Carte di Credito anche on line.
Il negozio ha a disposizione un ampio parcheggio privato.
Shop on line 24 su 24 fioreria.ch
Languages

English,

German,

Italian

Location

Close to public transport,

Close to sports facilities,

In city center,

Lake-side,

Parking site,

Wheelchair-accessible

Products and Services

Accessories, Gift Ideas, Decorative Items, Figurines and Cards,

Flower Arrangements,

Flower Bouquets,

Flower Gifts,

Flower Subscriptions,

Gift Cards,

Home Delivery Service,

Online Orders,

Online Shop,

Seasonal Bouquets & Plantings,

Wedding Floristry

Terms of payment

Accepts Credit-Card,

American Express,

Cash,

Contactless payment,

Maestro,

Mastercard,

Postcard,

TWINT,

Visa

Categories
Reviews for La Fioreria Lugano
(4)
Comments
(1)
Verified visit
Joy Capolago
Competenza Ottima Professionale Gentilezza Squisita
March 27, 2017, mitzjsissj51
Services provided by La Fioreria Lugano
Allestimenti floreali per Matrimoni
Da oltre 25 anni Loredana si occupa di allestimenti floreali per cerimonie, matrimoni, ricevimenti ed eventi, accompagnando con creatività e maestria artigiana il cliente per le occasioni piu' importanti della propria vita.
Scenografie verdi, decorazioni ed allestimenti floreali vengono elaborati su misura, secondo le piu' svariate esigenze per rendere unica ogni ambientazione.
Price
On request
Similar entries in Lugano
More in Lugano
* does not want any advertising
Source: Swisscom Directories AG