Quick navigation
All Electronic cigarettes in Mägenwil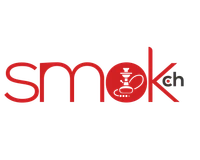 Electronic cigarettes in Mägenwil
Smok.ch – Contacts & Location
Monday

Mon

Tuesday

Tue

Wednesday

Wed

Thursday

Thu

Friday

Fri

Saturday

Sat

Closed

Sunday

Sun

Closed
Description
Über uns:
Elf Bar | Adalya Tabak | Al Fakher | CBD | Smoking | Bong | Vaporizer | Shisha | OCB |
SMOK.CH ist ein in der Schweiz ansässiges Unternehmen, das sich seit über 10 Jahren erfolgreich auf Verkauf von Tabakprodukten sowie Zubehör spezialisiert hat.
Der Fokus auf die neuesten Produkte, wettbewerbsfähige Preise und eine grosse Auswahl an Marken zeigt, dass unser Unternehmen den Kunden eine bestmögliche Erfahrung beim Kauf von Tabakprodukten und Zubehör anbietet.
SMOK.CH verspricht nicht nur einen kostenlosen Versand innerhalb der Schweiz, sondern auch einen reaktionsschnellen Kundendienst, der bei allen Fragen und Anliegen der Kunden hilft. Dieses Engagement für die Kundenzufriedenheit ist einer der Gründe, warum wir im Laufe der Jahre das Vertrauen unsrer Kunden gewonnen haben.
Für uns selbstverständlich ist, dass SMOK.CH die Qualität ihrer Produkte und Dienstleistungen in den Vordergrund stellt. Wir sind ständig bemüht, uns zu verbessern - diese professionalität für Spitzenleistungen trägt dazu bei, dass wir uns von anderen Tabakwarenhändlern in der Schweiz abheben.
Forms of contact

By telephone,

On the customer's premises,

Online

Terms of payment

Accepts Credit-Card,

Accepts EC-Card,

American Express,

Apple Pay,

Cash,

Maestro,

Mastercard,

Postcard,

TWINT,

Visa

Categories
Multimedia
Comments
(1)
Verified visit
Super schnelle Lieferung und Preiswerte Produkte!
Super schnelle Lieferung und Preiswerte Produkte!
January 17, 2023, s.pira18
Services provided by Smok.ch
Keeb Smoks King 3939 E-Zigaretten
Produktinformationen "Keeb King 3939 - Watermelon Ice"
Auch einer der beliebtesten Geschmacksorten aus dem Keeb Sortiment ist und bleibt die Wassermelone. Fruchtig und episch.
Es ist ein Androidladekabel dabei!
Price16.9 CHF
Keeb Smoks Mini 888 E-Zigaretten
Produktinformationen "Keeb Mini 888 - Blueberry Ice"
Keeb Mini ist die perfekte grösse mit einer guten Anzahl an Puffs. Klein, praktisch und modern! Blueberry Ice ist die aller beliebteste Sorte in unserem Keeb Smokes Sortiment. Kein anderer Geschmack ist beliebter als dieser hier.
Zutaten: Pflanzliches Glycerin, Propylenglykol Nikotin, Natürliche & Künstliche Aromen
Loslegen:
1. Ziehe den oberen Silikonstöpsel heraus.
2. Ziehe die untere Silikonabdeckung heraus
3. Vapen
Price7 CHF
Similar entries in Mägenwil
More in Mägenwil
* does not want any advertising
Source: Swisscom Directories AG