Quick navigation
All Cleaning company in Meyrin

SivaGroup Sàrl
Cleaning company in Meyrin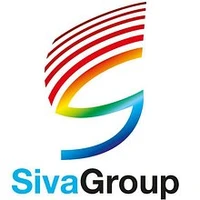 SivaGroup Sàrl – Contacts & Location
Monday

Mon

Tuesday

Tue

Wednesday

Wed

Thursday

Thu

Friday

Fri

Saturday

Sat

Closed

Sunday

Sun

Closed
Description
SivaGroup Sàrl
La société Siva Group Sàrl est plus qu'une entreprise générale du bâtiment, nous avons en permanence le souci de répondre à vos attentes, à vos besoins et ceci dans le respect de votre budget. Nous vous proposons nos services de nettoyage, carrelage, parquet, peinture, déménagement, ainsi que l'import-export.
Nous sommes reconnus pour avoir au sein de notre société, un certain nombre de qualités requises telles que :
Un personnel dynamique et efficace
Une permanence téléphonique 24h/24h, 7/7, 365 jours par an
Un service de dépannage d'urgence 24h/24h, 7/7, 365 jours par an (0800.95.95.95)
Un suivi régulier fourni par SivaGroup sàrl
Un service de prêt de véhicule et machines de nettoyage pour nos client.

Sur demande, nous venons sur le lieu en question pour effectuer un devis. Notre proposition d'offre est entièrement gratuite.

Languages

French

Apartment Cleaning

Event Cleaning

Floor Cleaning

Polishing,

Wooden Floor/Parquet Refurbishment

Forms of contact

By telephone,

In-store,

Online

Garden maintenance

Maintainance of planted areas

Glass/Wall Cleaning

Glass Facades, Windows, Blinds

Location

Close to public transport,

In city center,

Parking site

Maintenance Cleaning

Entrance Areas, Reception Halls, Reception Counters,

Industrial and Production Areas,

Medical Practices,

Office Spaces, Meeting Rooms,

Retail Spaces

Pest Control and Disinfection

Surface Disinfection

Water

Pond & pool cleaning

Categories
Reviews for SivaGroup Sàrl
(4)
Comments
(1)
Verified visit
Je recommande !
Rapide, efficace et finissions parfaites.
Services provided by SivaGroup Sàrl
Prestations de nettoyage et d'entretien
Nos prestations se divisent en trois catégories :
Entretien de bâtiments, de bureaux et locaux divers
Travaux de nettoyage gros-œuvre
Entretiens et nettoyages spécifiques
Price
On request
Déménagement de particulier et de professionnels
Tout en un (de l'emballage des biens jusqu'à la livraison dans le nouveau local)
Transfert de mobilier
Transport d'œuvre d'art
Débarras d'un appartement ou maison
Débarras d'une cave, grenier, garage, box, etc.
Débarras d'un local commercial
Price
On request
Revêtements de Sol
Notre équipe assure la pose de revêtements de sol sur Genève et ses environs. Chez SivaGroup, nous faisons de la satisfaction de nos clients une priorité, c'est pourquoi nous travaillons uniquement avec des matériaux de grande qualité.
Price
On request
Rénovation, peinture et plâtrerie
Chez SivaGroupe, un projet n'est terminé que lorsque le client est entièrement satisfait. Notre réputation fut bâtie grâce au maintien de notre éthique de travail basée sur l'excellence, la confiance et la transparence de nos offre
Price
On request
Similar entries in Meyrin
More in Meyrin
* does not want any advertising
Source: Swisscom Directories AG