Quick navigation
All Pharmaceutical products, services in Montagnola

IBSA Institut Biochimique SA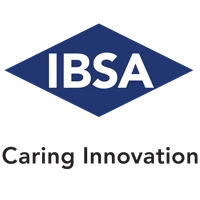 Pharmaceutical products, services in Montagnola
IBSA Institut Biochimique SA – Contacts & Location
Monday

Mon

Tuesday

Tue

Wednesday

Wed

Thursday

Thu

Friday

Fri

Saturday

Sat

Closed

Sunday

Sun

Closed
Description
IBSA Group
IBSA (Institut Biochimique SA) is a Swiss multinational pharmaceutical Company, founded in 1945 in Lugano. Today, its products are present in over 90 Countries on 5 continents, through the Company's 17 subsidiaries located in Europe, China, and the United States. The company has a consolidated turnover of 800 million CHF, and employs over 2,000 people between headquarters, subsidiaries and production sites. IBSA holds 90 families of approved patents, plus others under development, as well as a vast portfolio of products, covering 10 therapeutic areas: reproductive medicine, endocrinology, pain and inflammation, osteoarticular, aesthetic medicine, dermatology, uro-gynaecology, cardiometabolic, respiratory, consumer health. It is also one of the largest operators worldwide in the area of reproductive medicine, and one of the world's leaders in hyaluronic acid-based products. IBSA has based its philosophy on four pillars: Person, Innovation, Quality and Responsibility.
Languages

English,

Italian

Location

Close to public transport,

Parking site

Categories
Multimedia
Reviews for IBSA Institut Biochimique SA
(2)
Services provided by IBSA Institut Biochimique SA
Aesthetic Medicine
Aesthetic medicine aims to improve and maintain the aesthetic wellness of the skin through a thorough analysis of the patient's systemic and local conditions, the formulation of a detailed diagnosis and the creation of therapeutic strategies.
In this area, IBSA provides a complete range of products based on the Hydrolift® action concept. Hydrolift® Action is a novel approach that aims to counter the physiological decrease in the hyaluronic acid (HA) present in the skin, to restore moisture, elasticity and firmness.
This approach is the expression of the synergistic action resulting from the use of selected hyaluronic acids produced using patented technology that, when administered in combination, create the optimal conditions for preventing and countering the aging process.
In recent years, the portfolio has been enhanced by the introduction of an innovative product containing a solution of thermally-stabilised, hybrid cooperative ultrapure hyaluronic acid complexes, using IBSA's patented hybrid NAHYCO® technology.
PriceOn request
Pain and Inflammation
Pain relief has a long history that dates back more than 5000 years. However, it was only in recent years that we acquired adequate levels of knowledge concerning pathophysiology, nociception and the mechanism of action of analgesic substances.
Irrespective of its origin, pain, especially when chronic, is a potentially invalidating condition that can compromise the quality of life of individuals, preventing them from getting around, working and leading an active life.
In the whole of Europe, approximately 500 million work days are lost each year due to chronic and acute pain, with an enormous social and economic impact.
Of the various remedies available for symptomatic pain treatment, nonsteroidal anti-inflammatory drugs (NSAIDs) have been commonly used for some time, and are indicated in a vast variety of conditions, such as muscle, tendon and joint injuries, backache, menstrual pain, toothache and headache.
IBSA has placed on the global market innovative formulations, such as drug-in-adhesive medicated patches using hydrogel technology, that afford optimum absorption and rapid relief of pain caused by soft tissue injuries, musculoskeletal disorders and other clinical conditions characterised by acute and chronic pain.
PriceOn request
Endocrinology
Endocrinology is the branch of medicine that studies the endocrine system, placing particular emphasis on diseases of the glands responsible for the internal secretion and transfer to the blood of the hormones that govern bodily functions.
Amongst the various components of the endocrine system, the thyroid has been extensively studied on account of its multiple functions: as a matter of fact, this gland influences heart rate, cholesterol levels, body weight, energy levels, muscle strength, skin condition, sight, menstrual regularity, mental state and many other functions on which the physiological wellness of our organism depends.
By influencing cell processes, thyroid hormones help control the way in which the body uses energy and cell, tissue and organ functions. An under-active or "hypoactive" thyroid can cause a number of health problems, including obesity, joint pain, infertility, heart disease and depression. Thyroid disorders are grossly under-diagnosed and under-treated, especially in developing countries.
Hypothyroidism is one of the most common chronic disorders worldwide. It affects approximately 5% of the global population, calling for the need for thyroid hormone replacement therapy. The recently-published American Thyroid Association guidelines identify levothyroxine as the most commonly prescribed therapeutic option for the treatment of hypothyroidism.
IBSA has developed innovative liquid and soft capsule formulations of hormones and supplements for the treatment of hypothyroidism.
PriceOn request
Uro-gynaecology
Urology is the branch of specialist medicine and surgery dealing with diseases of the male and female uro-genital systems.
The conditions that influence the quality of life of both male and female patients include those associated with disorders of the pelvic region.
Patients suffering from recurrent urinary tract infections (rUTIs), interstitial cystitis (IC/BPS), and radio- or chemotherapy-induced cystitis experience urothelial damage that causes severe pain and inflammation.
IBSA proposes various products containing hyaluronic acid in pre-filled syringes and soft capsules that help prevent damage to the urothelium and consequently promote its healing.
It also focuses on male disorders, such as erectile dysfunction (ED), with a novel orodispersible film (ODF) formulation.
Certain vaginal diseases can benefit from topical treatments with hyaluronic acid for itch and uncomplicated atrophic vaginitis.
PriceOn request
Cardiometabolic
Cardiology is the branch of medicine involving the study, diagnosis and treatment of acquired or congenital cardiovascular diseases, which represent the primary cause of mortality and morbidity in Western countries. In addition to treating cardiovascular diseases, heart failure and rhythm disorders, cardiologists also deal with cardiovascular prevention.
Over the past two decades, there has been increased interest in omega-3 polyunsaturated fatty acids (PUFA), on account of their lipid-lowering, anti-inflammatory, antiarrhythmic and antithrombotic properties. In addition to being introduced through the diet, omega-3s extracted from fish oils can be prescribed by doctors as medicinal products for the treatment of certain medical conditions. IBSA uses omega-3 fatty acids (EPA/DHA) that have been certified as a sustainable source by Friends of the Sea and have received IFOS Five Star certification for their purity, freshness and concentration, which are preserved by using soft capsules.
For the cardio-metabolic area, IBSA also recently developed two nutraceutical formulations, whose ingredients include monacolin k, which facilitates the maintenance of normal plasma cholesterol levels.
PriceOn request
Dermatology
Dermatology (from the Greek "derma", skin) is the branch of medicine that deals with diseases of the skin and skin appendages (hairs, hair, nails, sudoriferous glands).
In the case of wounds and burns, or other conditions involving the skin, topical medications containing hyaluronic acid (HA), a natural biopolymer that is also found in the skin, play a key role in the healing process.
In the dermatology area, IBSA has developed a portfolio of products containing hyaluronic acid obtained through a patented and certified biofermentation process.
The range of products containing hyaluronic acid also features cosmetic products (one spray and one gel formulation) indicated for the treatment of skin irritations of various origins (wind, sun, cold, sweat, shaving, cosmetic treatments and tattoos).
IBSA has also developed a technology for the production of transdermal patches, a useful form of administration for dermatology treatments requiring occlusion.
Of the various medical conditions that can affect the skin, psoriasis is one of the most common. This condition can evolve into a fully-blown disability for many people, influencing their daily life and causing severe psychological problems (24% of patients with severe psoriasis suffer from depression). The disease is also characterised by a frustrating sequence of remissions and relapses, in which stress plays a key role. Although there is no cure for the condition, treatment with medicinal products containing corticosteroids constitute an excellent remedy for its symptoms.
PriceOn request
Consumer Health
In the Integrative Care area, the company has developed several solutions that help to address better – and in an integrated way – the challenges to which the body is exposed every day. From bone "well-being" and the quality of sleep to the need to make up for any deficiencies occurring in various situations such as pregnancy, stress, anaemia, fatigue and lack of energy.
The Integrative Care area also includes a wide range of ophthalmic products suitable for the specific needs of adults and children to relieve redness, dryness, burning, irritation, lacrimation and fatigue – caused by environmental factors and lifestyle.
IBSA also offers effective hyaluronic acid solutions, capable of contributing to respiratory well-being and ear health. Several studies have shown how hyaluronic acid therapy – in addition to being an innovative aid for post-nasal surgery recovery – is also useful in case of rhino-sinusitis and allergic and non-allergic rhinitis.
A complete line has been developed for ear health, in order to remedy the so-called earwax "plug", which generally causes a reduction in hearing capacity, but also annoying disorders such as irritation, balance disturbances, itching, ringing and buzzing.
PriceOn request
Respiratory
The respiratory system, whose pathophysiology is studied and treated in the corresponding therapeutic area, is, together with the cardiovascular system to which it is closely connected, the "engine" of our body.
Respiratory diseases come second only to cardiovascular disorders in terms of mortality, incidence and costs. In Europe, the primary causes of respiratory death include pneumonia and chronic obstructive pulmonary disease (COPD). Worldwide, hundreds of millions of people suffer every day from chronic respiratory diseases. According to the global estimates of the World Health Organization (WHO), 300 million individuals suffer from asthma, 210 million people have COPD, and a great many others suffer from allergic rhinitis and other, often under-diagnosed, respiratory conditions.
Climate change is the likely culprit of a number of negative effects on our health, as described by the WHO. In Europe and elsewhere, mortality from chronic respiratory and lung disease is expected to increase in the future.
In addition to its mucolytic products, the IBSA range also includes other products containing hyaluronic acid that are indicated as adjuvants in the treatment of a number of respiratory conditions.
PriceOn request
Reproductive Medicine
The WHO (World Health Organization) considers infertility a disease.
According to the various estimates available, infertility affects between 15% and 20% of couples in industrialised countries.
Worldwide, some 90 million people have fertility issues, of whom 25 million in Europe, the continent in which the greatest use is made of artificial insemination and where the number of treatment cycles administered rose from 100 thousand in 1995 to 700 thousand in 2014. In recent years, there has been a decrease in the fertility rate all around the world. Even in Africa, where it remains the highest, the number of births per woman slumped from 5.1 in the 2000-2005 period to 4.7 in 2010-2015.
Infertility has an indisputable social dimension and cannot be relegated, as is often the case, to a problem to be ashamed of that affects a minority of couples who are left to face their difficulties alone.
Medicine now offers a range of Medically-Assisted Procreation (MAP) solutions.
The IBSA infertility treatment portfolio includes highly-glycosylated gonadotropins of human origin produced using a special purification process and progesterone in aqueous solution.
PriceOn request
Osteoarticular
Osteoarticular disorders affect approximately 10% of the world population and can be subdivided into inflammatory and degenerative forms. They are usually characterised by a chronic evolution that, when untreated, can result in irreversible damage to the joint structures leading to severe disability and impairment. Rheumatic diseases are painful conditions caused by joint or muscle inflammation, swelling and pain.
Due to aging, lesions and injuries, excess weight, inherited factors and abuse, on the one hand, and lack of exercise, on the other, the joints and related structures, such as the bones, ligaments and cartilage, can be affected by a series of degenerative disorders that have a negative influence on the activities of daily living. Osteoarthritis (OA) is the most common osteoarticular disorder and currently represents one of the main causes of disability worldwide. In Europe, OA causes moderate to severe disability in approximately 40 million people.
OA results in the wear of the protective cartilage, causing the exposed bones to rub together, which in turn produces a general deterioration in the joint, pain and stiffness after periods of inactivity or strenuous use. The joints most commonly affected are the knee, hip and the joints of the hand.
The IBSA osteoarticular portfolio includes various types of product for oral and intra-articular use.
PriceOn request
Similar entries in Montagnola
More in Montagnola
* does not want any advertising
Source: Swisscom Directories AG