Quick navigation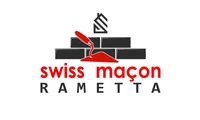 Swiss maçon Rametta – Contacts & Location
Monday

Mon

Tuesday

Tue

Wednesday

Wed

Thursday

Thu

Friday

Fri

Saturday

Sat

Sunday

Sun

Closed
Description
Entreprise de maçonnerie général et rénovation
Étant une jeune entreprise, nous avons la possibilité de faire du travail artisanal de bonne qualité à un prix convenable pour tous !
De la maçonnerie traditionnelle aux techniques dernier cri, nous somment là pour répondre à vos besoins  !
Spécialistes dans la rénovation et les travaux de petites ampleurs, ce que l'on appelle bricole dans notre jargon.
Notre volonté est de créer un service moderne et réactif dans la construction, comme par exemple dans le cas de sinistre, il est important pour les demandeurs que la situation qu'ils vivent devienne un lointain souvenir.
Autre exemple, vous voulez réaliser un projet qui demande plusieurs corps de métier et vous ne savez pas qui choisir?
Vous retrouvez tous nos confrères artisans avec lesquels nous collaborons dans notre rubrique «artisans partenaires».
Vous retrouvez des métiers tels que: sanitaire, électricien, peintre, carreleur, architecte.
Languages

French

Area of activity

Building construction,

Building management,

Civil engineering,

Concrete construction,

Conversion, renovation and refurbishment,

Demolition & dismantling

Cleaning, removal, renovations

Conservation of historical monuments,

Crack repair,

Damage restoration,

Facade renovation,

Graffiti removal,

Graining & wood painting,

Mould remediation,

Paint removal,

Restoration,

Woodwork renewal

Forms of contact

By telephone,

Free consulting,

On the customer's premises,

Online

Horticulture

Paths & plazas,

Stairs & walls

Services

Agricultural constructions,

Balcony refurbishment,

Basement wall renovations,

Building envelopes,

Concrete work & concrete refurbishment,

Conservation of historical monuments,

Construction of utility lines,

Core drilling,

Drywall,

Earthworks,

Excavation works,

External thermal insulation,

Facade construction,

Fire protection,

Hydraulic engineering,

Kit & silicone joints,

Moisture-regulating plaster,

Plastering work,

Refurbishment of old buildings,

Reinforced concrete work,

Road construction,

Sewerage work,

Sound insulation & acoustics,

Stucco works,

Ventilate facades,

Wet plaster,

Wooden terraces

Surface

Concrete

Terms of payment

Bill,

Cash,

Invoice,

TWINT

Water

Rainwater utilisation,

Wells, pools and fountains

Categories
Multimedia
Reviews for Swiss maçon Rametta
(0)
Services provided by Swiss maçon Rametta
l'artisans maçon à votre service!
Maçonnerie traditionnelle- Réparation- Rénovation- Pierres sèches- Béton- Béton armé- Traitement du béton- Travaux paysagers- Pose de carrelage- crépissage- Démolition- Création
Nous sommes actif dans plusieurs cantons romands Vaud, Fribourg, Valais, Genève
Price
On request
Similar entries in Moudon
More in Moudon
* does not want any advertising
Source: Swisscom Directories AG