Position cannot be determined.
×
Panorama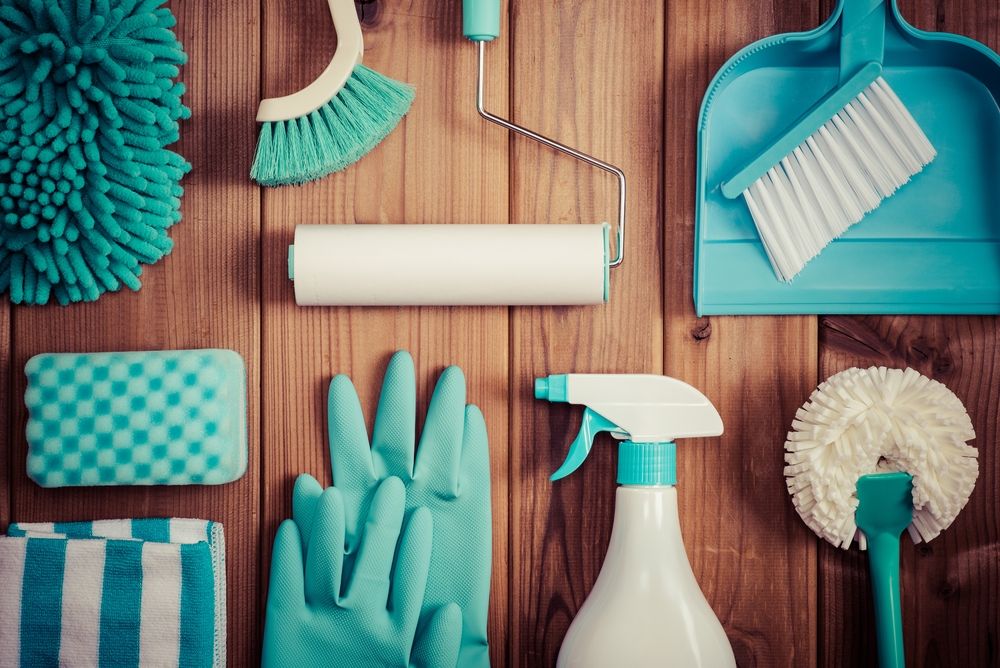 Your professional cleaning and moving company in Switzerland
We welcome you to TIPTOP CLEANERS 
We are a professional cleaning and removal company. For us, the customer is always the focus, so that the move and the transfer of the apartment take place for you in a frictionable and on-time basis. Whether in person or by phone, we are always open to your wishes and needs and offer you appropriate packages at fair prices. 
In our cleanings, we use environmentally friendly cleaning agents, as we take the obligation for our posterity seriously. 
We always fulfil our orders in a world-conscious, clean, punctual and reliable manner. 
Among other things, we offer the following services: 
Move: 
Your move is coming and you're scratching your head about what you need to think about. You don't need that. We do this for you. We are happy to organize your move with the right van and with enough reins. On request, we pack your moving boxes and out or we take care of the furniture removal and construction. 
End of tenancy cleanining with acceptance guarantee: 
Take advantage of our removal cleaning with 100% acceptance guarantee. We are happy to take care of the cleaning of your old apartment or your old house and support you in handing over to the landlord or the administration. 
You would like to get your apartment back on track without sacrificing your free time. No problem! We will do this for you. We clean your home quickly and easily. If you do not want complete cleaning, we can only address partial areas. 
You don't have time to clean your home. You are welcome to use our cleaning service regularly for private households or for companies. Whether this should take place weekly, 14 days or monthly, and in which hour frame you decide. We do not oblige you to have long-term subscriptions. You can always cancel our services for the next month. 
Who does not want to enjoy the view through clean windows? But window cleaning wants to be learned. Our professional window cleaners are happy to take care of this one. Your windows and glass surfaces are completely cleaned, including shutters and slat doors. 
Disposal: 
Most of the time, when moving, you get rid of old and unusable things. Why are you annoyed with all the stress? Let us help. We dispose of your unwanted things quickly, uncomplicatedly and cost-effectively. 
After construction or renovation, your new home must be cleaned before you can make yourself comfortable. We are happy to support you here as well. Since construction and renovations do not always take place on time, you can benefit from our flexibility here. 
Do you need to paint your old apartment when moving? Or do you need a "change of wallpaper" in-between? Our trained painters will be happy to advise you expertly and carry out the painting work professionally and neatly. 
We operate in the entire German-speaking Part of Switzerland. Our prices are always inclusive of directions, work equipment, insurance and VAT. 
Our motivated employees are regularly trained so that you are always up to date. Our experienced staff will always take care of your wishes on site. The customer and his satisfaction are always our number one priority. 
We will be happy to make you a free and non-binding offer. You can submit your enquiry via our homepage, but also by telephone. We make a free viewing appointment with you or discuss all the details by phone on request, so that we can quickly create a fair offer for you, taking all your wishes into account without hidden costs.
cleaning company
window cleaning
moving cleaning
apartment cleaning
window cleaning
cleaning company
window cleaning
final cleaning
moving cleaning
apartment cleaning
final cleaning
cleaning company
cleaning companies
apartment cleaning
apartment cleaning
clean professionals
eviction
cleaning company aarau
office cleaning
moving cleaning prices
cleaning offer
apartment cleaning with acceptance guarantee
building cleaning
maintenance cleaning
final cleaning zurich
clean profi
cleaning company bern
facade cleaning
apartment cleaning with acceptance guarantee prices
moving cleaning bern
apartment cleaning bern
apartment cleaning winterthur
removal cleaning winterthur
office cleaning
cleaning company aargau
apartment cleaning aarau
apartment cleaning lucerne
clean professionals cleaning
removal cleaning lucerne
clean professionals
apartment cleaning lucerne
cleaning company
cleaning companies bern
apartment cleaning solothurn
apartment cleaning aargau
cleaning company lucerne
final cleaning apartment
apartment cleaning zurich
moving cleaning zurich
apartment cleaning zurich
cleaning company
final cleaning apartment zurich
cleaning institute
final cleaning prices
moving cleaning bülach
removal cleaning basel
final cleaning apartment prices
clean professionals cleaning aarau
disposal of all kinds
moving cleaning aargau
Removal cleaning solothurn
clean professionals aarau
have the window cleaned
cheap cleaning
final cleaning train
final cleaning lucerne
final cleaning winterthur
office cleaning
cleaning companies aargau
maintenance cleaning
Removal cleaning with acceptance guarantee
cleaning companies aarau
moving cleaning bern
cheap moving cleaning
apartment cleaning schaffhausen
final cleaning basel
cleaning offers
final cleaning of the apartment bern
offer cleaning
cleaning company lucerne
moving cleaning dietikon
cleaning offers
apartment cleaning basel
cleaning company
moving cleaning costs
cleaning bern
moving professionals
moving cleaning
have the windows cleaned
apartment cleaning prices
furniture assembly
cleaning company train
cleaning institute bern
cleaning aarau
maintenance cleaning zurich
assemble furniture
have the apartment cleaned
final cleaning apartment bern
apartment cleaning with delivery guarantee
final cleaning bern
cleaning company bern
cleaning company Bern
apartment cleaning train
cleaning companies lucerne
final cleaning with acceptance guarantee
building cleaning prices
window cleaning company
cleaning move
facade cleaning
final cleaning apartment price
removal cleaning sursee
cleaning institute lucerne
have the apartment cleaned
professional window cleaning
have furniture installed
apartment cleaning with acceptance guarantee zurich
moving professionals
cleaning company schwyz
cabinet assembly
removal cleaning with acceptance guarantee zurich
furniture lift rental
offer apartment cleaning
cleaning winterthur
furniture lift rental prices
clean the windows
apartment cleaning costs
final cleaning apartment costs
cleaning institutes bern
cleaning lucerne
clean professionals experience
cleaning with acceptance guarantee
clean cleaning
moving cleaning train
clean professionals rating
construction cleaning
clean professionals experiences
apartment cleaning bülach
dispose of basel
cheap final cleaning
cleaning windows company
cleaning acceptance guarantee
rent moving lifts
apartment final cleaning with delivery guarantee
final cleaning of apartment aargau
furniture lift rent price
furniture lift
clean apartment
cleaning companies in Switzerland
cleaning aargau
moving cleaning cheap
cleaning company moving
cleaning wollishofen
rent a lift
cleaning institutes lucerne
apartment final cleaning
acceptance guarantee
cleaning apartment
moving cleaning offers
rent a furniture lift
cleaning company wädenswil
mount the cabinet
building cleaning bern
cleaning company switzerland
apartment cleaning costs
professional house cleaning
apartment cleaning train prices
window cleaning company
furniture assembly service
cleaning companies basel
cleaning institute aargau
cleaning company prices
moving cleaning company
clean cleaning company
furniture disassembly and assembly
cleaning companies
Removal cleaning with acceptance guarantee aargau
cleaning offices
apartment cleaning move
apartment cleaning acceptance guarantee
apartment cleaning price
final cleaning with acceptance guarantee zurich
apartment cleaning handover guarantee lucerne
maintenance cleaning bern
Removal cleaning with delivery guarantee
final cleaning aargau
cleaning service bern
final cleaning zurich prices
cleaning aargau
moving lift
building cleaning bern
cleaning in schaffhausen
moving and cleaning zurich
window cleaning prices
cleaning institute aarau
Facade cleaning aargau
cleaning company solothurn
window cleaning basel
what does an apartment cleaning cost
basic cleaning apartment
cleaning institute basel
facade cleaning
apartment cleaning move
cleaning company rapperswil
cleaning companies solothurn
house cleaning costs
cleaning office
cleaning train
window cleaner prices
cleaning company nidwalden
cleanings
final cleaning basel
window cleaning aargau
apartment tax cleaning
Maintenance cleaning aargau
Removal cleaning with delivery guarantee Zurich
professional cleaning
cleaning and moving
clearance disposal
moving cleaning switzerland
moving and cleaning
building cleaning aargau
cleaning companies in bern
https://tiptopcleaners.ch/umzug-umzugsunternemen-guenstig-offerte-preise.aspx
https://tiptopcleaners.ch/Umzugsreinigung-Mit-100-Abnahmegarantie.aspx
https://tiptopcleaners.ch/entruempelung-entsorgung-raeumung-wohnungsaufloesungen.aspx
https://tiptopcleaners.ch/unterhaltsreinigung-preise-grundreinigung-kosten.aspx
https://tiptopcleaners.ch/maler-renovirungsarbeiten-malerbetrieb-finden.aspx
There is no customer feedback about TIPTOP CLEANERS yet
We offer the following services:
Source: Swisscom Directories AG