Quick navigation
3D Hypnose
Stop-Tabac, dépression, reprendre confiance, phobie, surpoids, régressions, tocs.
Demière Thierry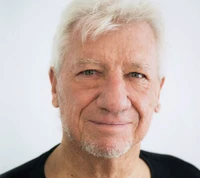 3D Hypnose – Contacts & Location
Monday

Mon

Tuesday

Tue

Wednesday

Wed

Thursday

Thu

Friday

Fri

Saturday

Sat

Sunday

Sun
Description
ECOLE 3D HYPNOSE - Formations professionnelles et consultations privées
NOUVEAU : L'ECOLE 3D HYPNOSE dispense des formations professionnelles en cours privés pour devenir hypnothérapeute.
Thérapie pour vous: Burnout, stop-tabac, dépression, mincir, addiction, anxiété, insomnie, phobie, confiance, mémoire de l'adulte et de l'enfant, douleurs chroniques, sportif d'élite, performances, deuil ou selon votre demande personnalisée.

Informations :
Stop-tabac par hypnose
Mincir
Stop à la dépression et au burnout
Reprendre confiance en soi,pour l'adulte et l'enfant
Mémoire, performances, parler en public
Hypnose personnalisée, auto-hypnose et coaching
Sortir vite d'un chagrin d'amour
Problèmes sexuels
Rompre les liens toxiques (famille, emploi, les ex!)
Régresser par hypnose pour retrouver des ressources enfouies
Stages au Courtil à Rolle, à Perroy ou en croisière lémanique en voilier habitable
Magnétisme - guérisseur - magnétiseur Reiki niveau III
Marques :

Hypnose thérapeutique personnalisée, à la carte, éricksonienne, et humaniste.

Certificats, prix :

Anime pour votre société ou organisation de grandes séances d'hypnose collective, de coaching d'entreprise ou scolaire. Thèmes proposés:Confiance en soi, mémoire, stop-tabac, mincir, gérer le stress en entreprise, créativité.

Références :

Diplôme d'hypnothérapeute auprès de la NGH (National Guild of Hypnotists)
Master en développement personnel.
PNL - Access bar
Reiki III
Coach en entreprise ou en vie privée
HEC Montréal, Certificat en gestion d'entreprise
Pratique en français et en anglais

Coach pour privés, entreprises, sportifs et en milieu scolaire. Référencé dans le guide «Le nouveau guide des guérisseurs de Suisse romande» de Magali Jenny. Travaille avec trois cabinets de médecin psychiâtre.







Beauté de l'esprit et de l'âme avec l'aide puissante de votre subconscient.
Languages

English,

French

Location

Close to public transport,

Parking site

Categories
Reviews for 3D Hypnose
(12)
Comments
(9)
Verified visit
Excellent
Séance puissante, efficace et faite dans la bonne humeur et la légerté
April 28, 2022, fschonmann
Préparation réunion importante
J'ai été heureux de pouvoir programmer une séance avec M. Demière quelques jours seulement avant une importante réunion d'affaires. Le travail que nous avons effectué, ainsi que l'enregistrement que j'ai emporté avec moi, m'ont aidé à me préparer mentalement à ma réunion.
Similar entries in Perroy
More in Perroy
* does not want any advertising
Source: Swisscom Directories AG