Quick navigation
All Heating systems in Riddes

Favre Fernand SA
Heating systems in Riddes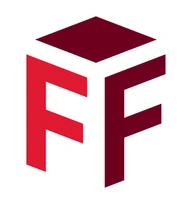 Favre Fernand SA – Contacts & Location
Monday

Mon

7

:

30

 to 

12

:

00

o'clock

/ 13

:

00

 to 

17

:

00

o'clock

Tuesday

Tue

7

:

30

 to 

12

:

00

o'clock

/ 13

:

00

 to 

17

:

00

o'clock

Wednesday

Wed

7

:

30

 to 

12

:

00

o'clock

/ 13

:

00

 to 

17

:

00

o'clock

Thursday

Thu

7

:

30

 to 

12

:

00

o'clock

/ 13

:

00

 to 

17

:

00

o'clock

Friday

Fri

7

:

30

 to 

12

:

00

o'clock

/ 13

:

00

 to 

17

:

00

o'clock

Saturday

Sat

Closed

Sunday

Sun

Closed

Service de piquet 7/7 jours
Description
«  Faire le bon choix pour économiser de l'énergie... »
Entreprise fondée en 1967 par M. Fernand Favre. Notre société est basée à Riddes, avec une succursale à Verbier.
Installations de chauffage, sanitaire, ventilation, ferblanterie et couverture, ainsi que toutes opérations convergentes, telles qu'étude, service, entretien et service de dépannage (7/7 jours).
Languages

French

Forms of contact

By telephone

Heating with Renewable Energies

Solar Thermal

Location

Parking site

Scope

Planning and Execution

Services

Installation of Heating Systems,

Maintenance,

Repairs and Troubleshooting,

Ventilation Systems

Categories
Reviews for Favre Fernand SA
(2)
Comments
(1)
Verified visit
montage PAC
Excellents ouvriers finisseurs, sérieux, consciencieux et sympathiques.
October 23, 2021, luc.poletti
Similar entries in Riddes
More in Riddes
* does not want any advertising
Source: Swisscom Directories AG