Quick navigation
All Publicity in Semsales
Publicity Shop Sàrl
Atelier de publicité, décoration & signalétique. Création graphique & marquage textile.
Colliard Johan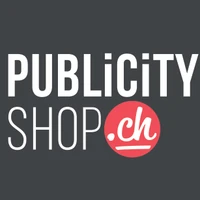 Publicity Shop Sàrl – Contacts & Location
Monday

Mon

7

:

30

 to 

12

:

00

o'clock

/ 13

:

30

 to 

17

:

30

o'clock

Tuesday

Tue

7

:

30

 to 

12

:

00

o'clock

/ 13

:

30

 to 

17

:

30

o'clock

Wednesday

Wed

7

:

30

 to 

12

:

00

o'clock

/ 13

:

30

 to 

17

:

30

o'clock

Thursday

Thu

7

:

30

 to 

12

:

00

o'clock

/ 13

:

30

 to 

17

:

30

o'clock

Friday

Fri

7

:

30

 to 

12

:

00

o'clock

/ 13

:

30

 to 

17

:

30

o'clock

Saturday

Sat

Closed

Sunday

Sun

Closed

12/25/2023 - 12/26/2023: Closed
Description
Publicity Shop
HISTORY & KNOW-HOW
In 1996, I opened a workshop in Les Paccots in order to bring together all the furniture and production equipment that I had previously gathered little by little in my parents' garage.
During the first years I mainly work under mandate for a large sign and neon company in the Lausanne area for whom I produce, in my premises, all the screen printing. But I also carry out important advertising collages and sign assemblies throughout Switzerland (specialising in acrobatic work) thanks to an ingenious installation vehicle.
Gradually I refocused on my own more regional clientele while keeping a vision on the advertising techniques and trends of the country.
Over the years I have expanded my premises, surrounded myself with qualified collaborators and above all can now pass on this magnificent profession of advertising director to my apprentices as a trainer.
In 2010, after 14 years in Les Paccots, we moved to Châtel-St-Denis like a desalpation from the mountains to the plain. The hall of more than 700m2 with premises twice as spacious next to the station, allows us to integrate new technological acquisitions, propelling us as a pioneer company in Switzerland in the field of direct digital printing on textiles (DTG Direct To Garment).
Being as passionate about graphic design as I am about management, I am still able to take charge, control and supervise all the steps from A to Z.
In 2011, we took over the activities of SoraPrint in Vuadens, essentially based on textile screen printing.
In 2012, the company, which had been a sole proprietorship since 1996, was transformed into a limited liability company. I remain the sole owner, without any debt. Publicity Shop Ltd. was born.
As we continue to expand our production equipment for textile printing, we become an important factor in this industry for small and medium-sized printing series. We confirm our position as a specialist in the marking of sports equipment as well as digital printing for online shops and other retailers. Naturally, we set up our own online shop.
In 2013, we took over the activities of Multiloma in Châtel-St-Denis, a company specialising in shop fitting, importing furnishing and signage products for real estate and travel agencies, sports shops and all kinds of shops. In addition to our numerous clients and services in the field we are projected as a company specialised in the opening and relooking of agencies and shops. We take care of both the front of the shop (signs, blinds, window advertising, etc.) and the interior decoration (illuminated displays, decorative interior signs, layout, signage, etc.)
In July 2017, after several years of searching, we finally found THE hall in which we could settle permanently by becoming the owner of the premises. From autumn onwards, I put my heart and soul into refurbishing the premises in my own image in an atypical and practical atmosphere. I put all my experience in decoration and construction to use in order to allow my colleagues and myself to work in the most optimal and pleasant conditions possible.
So in January 2018 we moved to Semsales, 5 minutes from Châtel, right next to the motorway, where we welcome you with pleasure. There is still a lot to do to make the premises perfect, but we are working on it day after day.
We are now more than ten complementary, motivated and versatile employees, which allows us to react quickly in terms of deadlines and logistics.
Haunted by an eternal concern for evolution and perfectionism, we try every day to add a string to our bow in order to continually benefit from the knowledge and new technologies linked to our numerous fields of activity, but always with the motto of keeping this workshop on a small scale.
I am proud to say that over the years we have become one of the most complete small visual communication workshops in French-speaking Switzerland.
Johan Colliard // Founder, advertising and decoration painter, advertising director // Publicity Shop Sàrl.
Here are some of our areas of activity:
GRAPHIC DESIGN, Graphic creation & visual identity, Editing & layout, PROJECT & INFOGRAPHY, Project & computer graphics (DTP), Study & pre-production, Request for authorisation, TEXTILE PRINTING, Direct screen printing, DTG direct digital printing, Thermal transfer, Flocking, screen and digital transfer, Embroidery & Weaving, Sports & technical equipment, Company & individual textiles, Work clothes, Luggage & textile objects, VEHICLE CLOTHING, Bodywork decoration, Micro-perforated windscreen, Truck or trailer with tarpaulin, Interchangeable magnetic plate, SIGN, Commercial sign, Non-illuminated gallows sign, Sign with cut-out motif, Construction and promotion sign, Sports field sign, BRIGHT SIGN, Light box, Shaped light sign, Sign lighting & decoration, SIGNAGE & TOTEM, Sign plate, Signage on post, Orientation system & totem, Indoor and outdoor signage, BANDEROLE TENDERED CLOTHING, Banner advertising tarpaulin, Perforated mesh tarpaulin, Cloth stretched over a facade frame, Beachflag, Flag, Various sublimation & fabric, DISPLAY & DISPLAY STAND, Roll-up & freestanding, Printed canvas on frame, Fabric stretched over profile, Display frame & various, Easel & freestanding, pavement stop, kakemono on pole, POS & custom-made, EXHIBITION & EVENT, indoor stand & exhibition, folding stand & outdoor tent, furniture & custom-made, cinema & special effects, WINDOW DECOR & GLASS FILM, marking on window, crystal film on glass, protective film on glass, STORE & MARKING, Supply & fitting of blinds, Marking on steering wheels & blinds, FURNITURE, Shop fitting, Window display system, Shop front, REAL ESTATE AGENCY, Front & outside of agency, Signs & promotional panels, Interior of agency, SELF-ADHESIVE VINYL, Die-cut motif, Digiprint large format (inkjet), Silk-screen & digital stickers, Doming stickers, Paper or polypropylene labels, PAPERWORK, CARDS & FLYER, Business cards, Offset & digital stationery, Paper posters, Self-inking stamps, ADVERTISING OBJECTS, Customisation of objects & marking, PAINTING & DECORATION, Fresco & stencilling, Decoration & atmosphere, Installation & assembly service, Adhesive installation & covering (total covering), Painting in advertising & decoration, Interior & exterior assembly work, Installation vehicles & work at height (lifting platform, bridge crane, ladder), Acrobatic work on rope, Delivery & transport.

GRAPHIC DESIGN...

LOGO CREATION
We create or redesign your logo to suit your taste. From a simple search for a typography to a complete corporate identity, we do our utmost to refine and find a visual communication concept that will suit you. With your help, either with us or by correspondence, we will always find the graphic solution that will make you stand out. Digital photos, image processing, colour studies, digitisation of vector files, text composition, DTP and CAD: we use all the means at our disposal to do it right.

PROJECT & PHOTO - EDITING
Before any advertising project is carried out, we draw up and develop projects in order to optimise the final result as much as possible. Whether it's a simple t-shirt project or a whole branding concept for company vehicles or the implementation of future building signs, we will always find the best way to give you a preview of the result. We create projects and drafts before any execution by means of photomontage and graphic projects carried out on numerous state-of-the-art computer programs or by simple manual sketches.

DESIGN & CONCEPT
Given the multiple production techniques that we master, we are often led to think of new concepts in order to find THE SOLUTION to your request. Many things exist on the market, but when you really want to stand out from the competition you quickly realise that you need to be original, new and find that extra bit of ingenuity that will set you apart.
Strategically, you can often save a lot of money by linking practicality with aesthetics.

LOGOS PUBLICITY SHOP
Passionate about graphic design and the creation of new logos, I have been striving since the beginning to develop a rather dynamic and changing visual communication. So after all these years, here is a range of Publicity Shop logos to show you our creativity and our ability to adapt. Let's try to remain well-shod shoemakers!
TEXTILE PRINTING...

DIRECT DIGITAL SCREEN PRINTING / DTG
Direct to garment (DTG) digital screen printing is revolutionising the world of textile decoration. Direct printing on T-shirts and other printable surfaces is finally possible with this new technology. Printing on almost any textile garment, light or dark, is now possible at low cost.
Thanks to our market-leading KORNIT printer and our 6m drying tunnel, we can guarantee you unrivalled quality produced in Switzerland in our workshop in Châtel-St-Denis. Indeed, this machine is the only one that can print not only on cotton, but also on all materials: polyester - lycra - wool - leather - jeans (denim) - silk - viscose - PET - wood and many other materials.
Thanks to a revolutionary print head system, its ink is unrivalled in its coverage, but also in its flexibility. The prints do not crack between the meshes and have excellent wash resistance (even at 60°). The ink remains very fine, breathable and soft to the touch. It can also be applied to different layers such as seams, fastenings or necklines. Being water-based, it is environmentally friendly and Oeko-tex certified (organic label). Thanks to the white undercoats, the colours remain vibrant even on darker surfaces and even on synthetic materials (prevents colour migration).
Come and see it in action in our workshop!

SERIGRAPHY
Since I was very young, I have been fascinated by textile printing techniques. I used to screen print T-shirts in my parents' garage using a home-made carousel. So now we never stop finding and adapting innumerable printing techniques, each one adapted to your request... the most used in this field remaining the SERIGRAPHY, ancient printing technique invented by the Chinese and which remains the most durable, economic and qualitative for medium and large series. We use both plastisol ink printing techniques (drying by oven at high temperature for vivid and covering colours with great elasticity and perfect resistance to washing) and ecological inks (entirely biodegradable water-based inks that comply with ecological standards) or effect inks (indefinite numbers of solutions for swelling, gnawing, fluorescent, glitter, chrome or gold effects that adapt to the trends of the moment)...
We print on all kinds of textiles and materials: t-shirts, polo shirts, sweatshirts, shirts, jackets, fleeces, hooded sweatshirts, sports team shirts, training shirts, jeans, trousers, shorts, windbreakers, sports jackets, work clothes, luggage, caps, etc...

SCREEN PRINTING TRANSFER
We are specialists in the screen printing transfer technique. This process consists of printing each colour in mirror silkscreen on transfer papers, finishing with a hot melt glue and a final application by thermal transfer (we have several presses adapted to each medium). This revolutionary technique has certain advantages:
- Several designs can be printed in one plate and then separated and placed in different places on the textiles: this avoids a lot of repeated costs on multiple prints.
- Unlike direct screen printing, transfer papers can be stored ready for instant application by means of a thermal press, thus avoiding the cost of storing unsold or unused textiles (ideal for reorders or piecemeal printing on demand)
- Thanks to specific adhesives, we can obtain a better hold on many synthetic textiles, which are becoming more and more complex, such as Gore-Tex sportswear: we can thus obtain a better resistance to washing and, thanks to pre-printing, we can also avoid incorrect silk-screening on costly textiles.

DIGITAL TRANSFER
This section includes a variety of digital printing and cutting techniques on a wide range of materials with a final application by thermal transfer. We have 3 different printers and 3 cutting plotters that allow us a wide range of solutions. These processes are often used for small series, but also in larger quantities for certain complex designs in four-colour process on specific textiles (all those cases where screen printing techniques would be too long and expensive).
EMBROIDERY
As a textile printing centre, we work with local suppliers for all embroidery and embroidered badges. In order to remain very attractive and to be able to offer you tailor-made textiles we also work with foreign partners for larger quantities.
OUR TEXTILE SUPPLIERS:
Switcher, Whale, New Wave, Clique, Printer, Harvest, Projob, MC Sport, Sol's, Russel, Kariban, Fruit of the Loom, B&C, Anvil, Babybugz, Bargear, Beechfield, Bella+Canvas, BagBase, Carson, Dickies, Flexfit, Gamegear, Gildan, Jassz, Mantis, Result, SG, Shuan, Spiro, Stormtech, Tee jays, Stars, Cotton Made, Roly, Ki-Mood, Metzler, Atlantis, Picos.

COMPUTERISED CUTTING...

ADHESIVE CUTTING
Our profession has evolved a lot; today our apprentices are advertising directors, but in the past this profession was called advertising painter and even more formerly letter painter. Brushwork has been largely replaced by vinyl adhesive cutting, which, thanks to computer technology, allows for much greater precision and speed of production. This technique is almost always carried out by computerised cutting plotters, but the task of "stripping" (removing the excess self-adhesive material to leave only the desired pattern), putting it on application paper and gluing it is still done by hand. This technique is the basis of our profession, you will find it in many examples of most of our sectors of activity.

LASER CUTTING
For some decoration or signage work, we have partners for laser and water jet cutting, which allows us to machine almost any material (wood, plastic, metal, etc.) and of any thickness.

DIGITAL PRINTING...

LARGE FORMAT INKJET
Digital printing is probably the new revolution in our profession and is taking more and more market share. In order to meet your demands we are doing our utmost to remain at the forefront of technology in this field and therefore own several digital printers. We use a large format inkjet printer with eco solvent inks to print vinyl - tarpaulin - mesh - paper - backlite - canvas - fabric - flag etc... These are guaranteed for more than 3 years against UV; we can add lamination either by applying varnish or by laminating film, thus prolonging the printed material for many years. This technique has become essential, and you will also find it in many examples in most of our sectors of activity.

PHOTOCOPYING
A photocopying service is also available in our workshops. In addition to being able to scan A3 formats, this very well known laser printer technology allows us to print up to A3++ formats and on papers up to 280 gr/m2. This allows us to be very competitive and very short lead times for your posters, personalised greeting cards, small series of business cards etc...
We also use this printer to present you with your high quality coupons and projects.

DISPLAY & BANNER...

BANDING
The PVC advertising banner is the most cost-effective outdoor advertising medium. There are 3 different ways to make it:
1) digital printing to print high resolution photos or graphics without colour limits. For long lasting quality, we can laminate them. We also have the machines to make the hems and the eyelets.
2) by painting for long-lasting results on thick tarpaulins and with a limited number of colours.
3) by sticking special tarpaulin adhesive for simple creations on a coloured banner background with the possibility of having interchangeable texts.

POS DISPLAY
POS displays (Point of Sale Advertising) are standard elements to be placed in front of a shop, in a shop window or on an exhibition stand. There are many examples (click on the "catalogue displays" tab): easels, clip-on display frames, indoor lightboxes or reception counter leaflet displays. There is also the vast range of POP'UP and ROLL'UP which are self-supporting supports of all sizes, they can be rolled up, take up no space for transport and can be transformed in no time into a high-impact visual element. These displays are available in a variety of structures and budgets and can even be motorised or transformed into a real folding counter stand.
FLAG & BEACHFLAG
Its name comes from its frequent use in surfing competitions to display sponsors in the wind. Currently it is used for any event or business, so it can be planted in the snow or meadows as well as laid in various bases for hard floors. Its main advantage is that it takes up very little space for transport, and can be set up in no time at all on the principle of a camping tent, reaching heights of up to 5 metres once deployed (click on the "how to set up my beachflag" tab). The four-colour printing on flag fabrics is purely event-driven and therefore seasonal; its structure can be reused but the flag must be reprinted at least every 2 years if you want to keep a sufficient visual quality. In order to guarantee maximum colour vividness, these polyester fabrics are printed in SUBLIMATION with hot passage through calendars to fix the colours.

SERIGRAPHY STICKER & LABEL...

STICKER
We consider as "STICKER" everything that is printed by screen printing, digital screen printing or digiprint with solvent ink on vinyl adhesive that can be glued outside and therefore resistant to UV and weathering for many years . From large stickers in small quantities to small, high quality signature adhesives to promotional stickers to be distributed by the thousand at events, they are made to last and can be of any shape. Depending on your requirements, we will always find the most suitable and least expensive technique from our wide range of printing processes.

LABEL
Compared to stickers, this category is more concerned with offset printed paper or polyester labels. Their inks are not made to withstand UV and weathering for long periods of time, which explains their lower cost. They are intended to be stuck on envelopes, paper, cardboard, plastic cones or any other interior application and must be printed in minimum quantities of 500 pieces. However, there is an alternative of printing on a polyester substrate with protective lamination which can be glued to items that may be exposed to moisture but will have very poor UV resistance.

VARIOUS SCREEN PRINTING TECHNIQUES
Screen printing allows printing on any flat surface and on any material of any thickness with perfect resistance to UV and abrasion without lamination. Although digital printing has taken a large part of the market, it is still an unrivalled technique in many situations because it allows printing with a multitude of inks with different effects (very opaque, translucent, thick layer, glitter, screen, metallic). Because of its cachet and quality, this technique will always have a place in the future.

LENTICULAR STICKERS
Lenticular stickers have become very popular in recent years, which is why we have invested in new production machines in the field of "DOMING". This technique consists of adding a layer of transparent resin of 1 to 3 mm on all types of vinyl stickers in order to give them volume and a "glossy" aspect. The resin lenticule also adds a protection against abrasions "anti gravel" adapted to sports (ski-snowboard-motocross...etc...). We can also offer you stickers with strong adhesive for porous materials.

BUSINESS CARD & FLYER...

BUSINESS CARD
The field of business cards being vast, we produce certain small series digitally, but subcontract all that is printed in OFFSET to faithful partners. This allows us to have a very complete offer of quality models to propose to you and to remain very competitive, because let us not forget that it will be literally and figuratively "the business card of your company".

OFFSET PRINTING
As with business cards, we work with reliable partners in the field of offset printing. We can offer you a wide range of products of different qualities according to your needs and budgets (correspondence cards, greeting cards, letterheads, envelopes, post-it notes, flyers, brochures, catalogues, placemats, posters... etc.).

STAMP
Nothing is faster, more official and more economical than a self-inking stamp, available in many shapes, sizes and colours.

VEHICLE DECORATION...
BODYWORK
Vehicle branding remains the best way to convey your company's image. The investment is very long term, unlike a press advertisement! From simple discreet marking on a door to complete covering (Total Covering) with a strong visual impact, we work on all types of vehicles. Carved or digitally printed, stickers are still the most commonly used method on bodywork but also on windows (see next section). Thanks to continuously updated graphic data strips of vehicles, we execute projects in several versions in advance so that you can see the result beforehand. We are also very active in the field of tuning thanks to many original and unusual techniques (doming effect, silver, gradient, fluorescent, retro reflective, chrome...etc.)

MICRO - PERFORATED WINDSCREEN
Always executed in digital printing, this film totally rethinks the way of decorating the vehicles of today. It consists in printing on a "micro perforated" sticker (like a honeycomb) and sticking it on the glass elements, it decorates the vehicle without obstructing the vision from the inside while driving.

TRUCK TARPAULIN
Because of their size and mobility, trucks and trailers are certainly one of the most impactful advertising media. Often covered, we execute the advertisements in several ways but the most used technique remains the painting by chablon.

MAGNETIC PLATE
For the private individual who does not want to drive around with his professional advertisement on his vehicle or the self-employed person who needs interchangeable markings, the magnetic plate is the right solution. It can be made in any size and shape and has the particularity of being magnetizable on any metal bodywork and can therefore be repositioned in no time. It needs to be handled with care and attention if it is to last.

WINDOW & BLINDS...

WINDOWS
We know how important it is to have a shop window, hence the need to display your visual identity on your shop window or façade. As in many other fields, we can offer you multiple solutions such as "Crystal" films with a sandblasted glass effect that will allow you to keep the light and clarity without being seen, anti-UV or anti-heat films that will avoid the discolouration of your window textiles, translucent stickers, Micro-perforated films offering visibility from the inside, the ancestral technique of gold leafing or the technique of gluing under glass, consisting of applying your visuals from the inside giving them an additional cachet as well as a better protection in case of vandalism.

STORE
We paint all advertising inscriptions and logos on acrylic and PVC blinds. Marking on awnings is still one of the last elements (along with certain wall decorations and tarpaulins) that we paint by sandblasting. We are also awning dealers and can install all kinds of systems. Ask us for advice.

REAL ESTATE AGENCY
We have been working for estate agents for many years and are appreciated for our wide range of activities. We are mainly approached for window signage and displays that allow agencies to display their properties using various techniques:
- Gluing of Plexiglas formats directly onto the windows or onto glass displays that we manufacture in metal or wooden structures. They can also be directly fixed by glass clamps. This well-known and easy-to-use system, which we developed in the early 2000s, is often combined with a crystal film to give a sandblasted glass effect around the visuals on display.
- Cable mounting of mainly double-sided pockets (illuminated or not), which is without doubt the most widespread and effective solution in terms of illuminated window advertising.
- Study and assembly of screen integration systems (television) for visuals in slideshow or video. This solution is naturally more expensive and allows the display of several real estate objects per location.
But what our customers really appreciate is that we take care of the implementation of all advertising and decorative elements in their agencies. This means that we will also plan, produce and execute the assembly of :
Customised blinds and shutters / Illuminated signs and old-fashioned gallows / Cut-out lettering in various thicknesses and materials for interiors and exteriors / Signage plates / All kinds of display units and decorative modules / Some customised furniture / Interior or exterior box windows / Displays and easels / Advertising banners / Real estate promotion panels and building site panels etc...
All these creations are always preceded by studies and drafts, as well as carefully modified orders to suit your desires perfectly.
TENSIONED FABRIC & ACOUSTICS
We carry out facade covering work with stretched canvas, generally indoors but also outdoors in partnership with our supplier specialising in textile facades.
We use several types of fabric and canvas, on which it is possible to print patterns, images or simple coloured backgrounds, in order to create an atmosphere or add visual communication.
We also install acoustic frames or islands on the ceiling or façade.
Soft acoustic fabrics, unlike solid materials such as plaster, metal and wood, do not reflect sound, but absorb it over their entire surface. The use of the right insulating material (Isover 4 cm glass wool) optimises the physical absorption of sound. In some rooms, especially offices, restaurants or meeting rooms, reverberations (echoes) interfere with good listening. As a result, the people present are forced to speak louder and louder, which exacerbates the phenomenon (cocktail party effect). To stop this vicious circle, the reverberation time must be shortened to create a pleasant and relaxing working or relaxation atmosphere. It is of course possible to digitally print ceilings and walls without reducing their performance.
Do you want to change the colour of a ceiling without painting? Cover a large, uneven surface with a stretched canvas? Use an image for your soundproofing? A backlit visual to attract all eyes?
We have a multitude of solutions to offer you.

SIGNS & SIGNAGE...

SIGN & PANEL
The sign is mandatory to SIGN a business, a point of sale, a workshop, an office or a product, hence the term "SIGN". As you can see when travelling around the world, there are signs of all shapes, sizes, colours and materials, so we try to draw inspiration from them in order to always have new ideas to offer you. It can be a simple panel in front of the building, a sign on a gallows or even an element in volume hung in all possible ways. Let's find the sign that will make you stand out.

ILLUMINATED SIGN
There is no need to prove the visual effectiveness of an illuminated sign. The budget is generally higher when you want to do illuminated signs, but you should know that there are inexpensive systems. There are many solutions for illuminated advertising: neon tubes, single or double-sided light boxes, direct or indirect spotlighting, or the new technologies of economical and ecological LED lighting.

ORIENTATION & SIGNAGE
A directional sign, a floor number, an explanatory pictogram, a prohibition, an orientation... all these little things that have become part of our everyday life can come out of our workshops. We conceptualise new pictograms if necessary, find the right graphic composition, the right explanatory arrow and the comprehensible text, in order to produce all those little signs, plaques, totems, modules or stickers that signal and orientate us (building orientation, miniature letterbox and lift plaques, tourist signage modules, road signs, signposts, modular signage, etc.). Several solutions are available to you: either to choose from existing systems or to study and personalise an original and unique way of orienting your customers.

SITE SIGN
A site sign is an excellent investment to display a future construction or renovation project. We also conceptualize the graphics of your future installations by photomontage in order to "give the dream" to your potential buyers. For real estate agencies, private owners or investors we produce all kinds of signs of all sizes, shapes and materials. They are often mounted on poles embedded in the ground, which we place in most cases at the roadside

SPORTS FIELD SIGN
To display all those sponsors that keep our clubs going we design and execute signs or banners around football fields, basketball courts, volleyball courts, tennis courts, hockey rinks or indoor sports halls. Each club and each pitch has its own infrastructure, which we adapt to find the best hanging system and the best support to minimise costs in case of change.

DISPLAY & ENGRAVING
Under the tab "POP display" you will find a multitude of standard displays but in this section we show you a series of examples of customised models, designed and tailored to your needs in a unique and original concept that will really differentiate you from your competitors. These are leaflet displays or interchangeable visuals for shop windows, shop fronts, entrance halls, waiting rooms, reception desks or exhibition stands.
We also produce all kinds of high-quality presentation plaques for lawyers' offices, doctors, notaries, embassies, agencies, museums, as well as commemorative plaques for monuments, works of art, memorial awards or jubilees. We work with all materials such as aluminium, brass, steel, glass, Plexiglas or wood and master all production processes such as engraving, sandblasting, cutting of self-adhesive lettering, silk-screening, giclee, laser cutting or even the ancestral technique of gilding on the coaster leaf.
STAND & FURNITURE...

STAND
For counters, exhibitions and various events, the procedure for building your stands is again the same: either we build from existing modules or we can create more ingenious and tailor-made systems to showcase your products, while respecting your budget, surface and marketing policy.

FURNITURE
For your agencies, offices, counters or private homes, we manufacture custom-made furniture with your own colours, logos and designs. Thanks to our small carpentry and locksmithing department, as well as specialised and adapted tools, we master a large number of materials.

EXTERIOR ASSEMBLY...

GLUING & PAINTING
A large part of our work is prepared in our workshops, but other work must be carried out on site, at your home, in order to decorate your vehicle in your garage, paint a fresco on the walls of your hotel, apply a self-adhesive band on your marquee, sketch figures on the bell tower of a church, or strip and stick large format scotchprint adhesives on an existing panel. For these jobs we are equipped with ladders, a vehicle with a work gallery and even acrobatic installation equipment, and can also hire out aerial platforms or cranes.

ASSEMBLY & TRANSPORT
Passionate about this field, we can work anywhere in Switzerland with a strategically equipped 4x4 vehicle equipped with an installation gallery. We have specific tools and screws adapted to each support for the assembly of signs, construction panels, large format banners or orientation. Whatever the height, we are equipped accordingly: ladder, bridge crane, scaffolding, gondola or even ropes for acrobatic work (see next sector). We can also deliver all our work.

ACROBATIC WORK
When traditional means of assembly (scaffolding or aerial platforms) are no longer sufficient or become too costly and laborious, acrobatic work is a perfectly suitable option. In order to put up signs in places that are difficult to access, I use ropes and safety equipment approved by the CNA.

MISCELLANEOUS WORK...

MISCELLANEOUS WORKS
In this section you will find a multitude of examples not listed in the other sectors of activity but which are part of the things we are able to do: spraying work thanks to our room fully equipped for this purpose, decoration of all kinds, assembly of event frames, frescoes on walls in front of or on the ground, marking on a skate park, church steeple, miniature golf, indoor climbing wall, polyester cow, helmet, skate board, giant balloon, model, porta-cabin ... etc... Everything is customizable.

JOHAN COLLIARD
Son of a locksmith and assembly guide father and a shopkeeper mother, graduate of a visual arts school and a CFC in advertising and decoration painting, I have been in the graphic arts field since 1990. In 1996, at the age of 22, I founded my own company and I put all my energy into it, day after day, in order to combine usefulness with aesthetics, always in search of evolution.

My profession is multi-faceted, so I've always had the opportunity to work as a letter painter, screen printer, decorator, body painter, graphic designer, computer specialist, sign fitter, electrician, secretary, accountant, representative, trainer, project manager and above all your contact person. And I can assure you that it is a privilege to be able to do such a varied job, so I get up every morning even more motivated and passionate.

By nature a perfectionist, conditioned and constantly in search of a little extra ingenuity, I may spend a bit of time on it, but believe me it's all to your advantage. As the craftsman behind everything that comes out of these premises, I have the advantage of mastering all the production processes, from dimensioning to final assembly, so I can guarantee the highest quality.

THE PREMISES...

THE WORKSHOP
Here are a few photos of our production workshops, showroom and visual communication agency where all your projects come to fruition thanks to the high-performance technical equipment specific to each of our many fields of activity.
Our workshop on an artisanal scale allows us to be autonomous and therefore extremely reactive since most of our creations are produced here.
Since 2018, we have had spacious premises of almost 600m2 in Semsales, the neighbouring village of Châtel-St-Denis, on the edge of the motorway. Our workshop consists of a showroom, a graphic design office, an administrative office, a screen printing and textile printing area, a darkroom for screen printing preparation, a painting area, a production area with plotters and digital printers, a production and gluing area with large worktables, a spacious garage for gluing vehicles, a construction, panel cutting and screwing workshop, a storage hall as well as a metal construction workshop.
If you have the opportunity to visit us, we will be happy to give you a guided tour.
LOCATION MAP
To get there, simply exit at Châtel-St-Denis if you are coming from Vevey or at Vaulruz if you are coming from Bulle. Our hall is located on the Rougève road, which is the small road that leaves in the direction of Palézieux at the entrance to Semsales on the Châtel side. You then drive 200m and we are just on the right before taking the bridge over the motorway. Our hall is therefore opposite (on the other side of the motorway) INFRE TEE, COURLUX and STREETBOX. You will have no trouble parking in the many parking spaces in front of our premises
Languages

English,

French,

German,

Portuguese,

Spanish

Location

Close to public transport,

Close to train station,

Mountain view,

Parking site,

Wheelchair-accessible

Terms of payment

Accepts Credit-Card,

Accepts EC-Card,

American Express,

Bill,

Cash,

Contactless payment,

Invoice,

Maestro,

Mastercard,

Postcard,

TWINT,

Visa

Categories
Reviews for Publicity Shop Sàrl
(256)
Similar entries in Semsales
More in Semsales
* does not want any advertising
Source: Swisscom Directories AG