Quick navigation
All Architectural firm in Sierre
Cléa Bourguinet Architecture
Architecte HES - Partenaire ecobau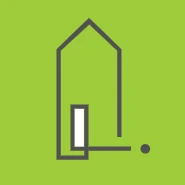 Architectural firm in Sierre
Cléa Bourguinet Architecture – Contacts & Location
Monday

Mon

Tuesday

Tue

Wednesday

Wed

Thursday

Thu

Friday

Fri

Saturday

Sat

Closed

Sunday

Sun

Closed
Description
My Vision
To discover my projects, click here
Architecture is the learned music of spaces, volumes and light in an environment. Nowadays, lifestyles are changing. Between the imperatives of modernity and environmental balance, architecture reinvents itself. The current challenges of construction require an opening to ecology and greater collaboration with the actors of well-being and health.
Between home, work and other indoor activities, we spend about 85% of our time in buildings! But if the air outside is polluted, the air inside is often of poorer quality.
Numerous studies and analyses have shown that prolonged exposure to chemicals, but also to electrical waves and geobiological disturbances, can cause significant health problems.
For these reasons, as soon as I graduated from the University of Applied Sciences in Fribourg, I enthusiastically followed several approaches and trainings in feng shui, geobiology, and on the electrical pollution of our homes. I also became interested in the different possibilities of integrating alternative finishing materials.
I propose to my clients the possibility of going further in a global and healthy vision of the habitat, while keeping a reasonable budget and adapted to their situation.
Architecture is a passion!
Languages

French

Architecture

Exterior architecture,

Interior architecture,

Landscaping

Location

Close to public transport,

Close to train station,

In city center,

Wheelchair-accessible

Object type

Apartment,

Apartment building,

Commercial property,

Commercial/office building,

Landscape,

Single-family house,

Urban environment

Planning

Detailed planning,

General planning,

Spatial/city planning

Renovation

Apartment renovations,

Kitchen and bathroom renovations

Categories
Reviews for Cléa Bourguinet Architecture
(1)
More in Sierre
* does not want any advertising
Source: Swisscom Directories AG