Quick navigation
All Property management in Ste-Croix
Fiduciaire Jaques SA
Property management in Ste-Croix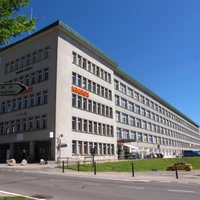 Fiduciaire Jaques SA – Contacts & Location
Monday

Mon

7

:

30

 to 

12

:

00

o'clock

/ 13

:

00

 to 

18

:

00

o'clock

Tuesday

Tue

7

:

30

 to 

12

:

00

o'clock

/ 13

:

00

 to 

18

:

00

o'clock

Wednesday

Wed

7

:

30

 to 

12

:

00

o'clock

/ 13

:

00

 to 

18

:

00

o'clock

Thursday

Thu

7

:

30

 to 

12

:

00

o'clock

/ 13

:

00

 to 

18

:

00

o'clock

Friday

Fri

7

:

30

 to 

12

:

00

o'clock

/ 13

:

00

 to 

18

:

00

o'clock

Saturday

Sat

Closed

Sunday

Sun

Closed

Samedi, ouverture possible sur demande
Description
Les collaborateurs de la Fiduciaire Jaques sa vous fournissent une gamme complète de services de conseil et d'assistance dans le cadre de la gestion de votre entreprise et de conseils en matières immobilières. Nous vous accompagnons lors des décisions importantes ainsi que pour toutes les questions quotidiennes liées à votre entreprise, ainsi qu'à titre particulier. Vous disposez d'un professionnel à votre écoute pour vous soutenir afin que vous puissiez vous concentrer à 100% sur vos activités.
Nous nous chargeons au cas par cas, de votre comptabilité, de vos docuements pour vos salaires ainsi que les déductions sociales, l'établissement des fiches de salaire pour votre personnel ainsi que les annonces auprès des assurances sociales...
Nous effectuons tous travaux pour la création de votre entreprise, aussi bien pour les raisons individuelles, les sàrl, société à responsabilité limitée, ainsi que les sociétés anonymes, SA.
Nous étabilissons vos décomptes TVA, ainsi que tous les docuements nécessaire pour les organes officielles.
Nous établissons votre déclaration d'impôt, vous indiquons le montant de l'impôt dû pour l'année en cours et sommes volontiers à votre disposition pour toute simulation et budgets.
Nous gérons votre PPE selon vos besoins et vos désirs dans le canton de Vaud.
Notre service de gérance d'immeubles vous permet de vous décharger des tâches adminsitratives et techniques de votre bâtiement.
Nous effectuons la vente de votre maison, chalet, immeuble, privé ou comercial, en Suisse, en toute discrétion, rapidement, selon vos besoins et de façon professionelle et éthique.
En cas de résidence secondaire, nous pouvons vous soutenir dans les démarches administratives annuelles auprs des différents offices.
Et encore…
Notre accompagnement est adapté au cas par cas, à votre situation et à vos besoins. C'est vous qui déterminez les points sur lesquels nous agissons selon nos prestations à la carte.
Bénéficiez de l'expérience de nos collaborateurs à qui vous pouvez sous-traiter l'administration des salaires, la facturation, la vente de votre maison, la gestion de votre maison, de votre appartement, que ce soit pour du rendement ou de l'habitation propre, voir secondaire, etc!
Le bureau est facilement accessible, à coté de la Gare et de la Migros et possède de nombreuses places de parc.

Garantie de loyer :
SwissCaution SA
FirstCaution SA
GoCaution SA
Partenaires :
Homegate SA
ImmoStreet SA
Immoscout24 SA
Anibis
La Mobilière
La Vaudoise
La Bâloise
Helvetia
Languages

English,

French

Accounting

Creation of Annual Property Statements

Administrative Management / Apartment Handover

Communication with Tenants and Authorities

Application Areas / Properties

Commercial Construction,

Condominium Ownership,

Industrial Buildings,

Multi-Family House,

Single-Family House

Forms of contact

By telephone,

In-store

Location

Close to museum,

Close to public transport,

Close to sports facilities,

Close to train station,

In city center,

In the mountains,

Lake view,

Lake-side,

Mountain view,

Parking site,

Wheelchair-accessible,

With view

Property Management

Property Caretaker Services

Services

Accounting,

Consultation,

Management of Co-Ownership or Condominium Associations,

Management of Rental Properties,

Property Rental,

Real Estate Sale,

Rental Property Search

Terms of payment

Accepts Credit-Card,

Accepts EC-Card,

Bill,

Cash,

EUR,

Invoice,

Maestro,

Mastercard,

Postcard,

TWINT

Categories
Reviews for Fiduciaire Jaques SA
(8)
Comments
(4)
Verified visit
location chalet
finalement m'a rappelé et a répondu à mes attentes, sympa au tél, bonne explication..
October 8, 2021, romani.st.blaise
Demande de location de chalet
N'a jamais rappelé.
October 7, 2021, rawadabbas
Similar entries in Ste-Croix
More in Ste-Croix
* does not want any advertising
Source: Swisscom Directories AG