Quick navigation
All Security services in Steffisburg
LDL-Security GmbH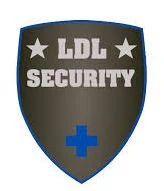 Security services in Steffisburg
LDL-Security GmbH – Contacts & Location
Monday

Mon

8

:

00

 to 

12

:

00

o'clock

/ 13

:

30

 to 

16

:

30

o'clock

Tuesday

Tue

8

:

00

 to 

12

:

00

o'clock

/ 13

:

30

 to 

16

:

30

o'clock

Wednesday

Wed

8

:

00

 to 

12

:

00

o'clock

/ 13

:

30

 to 

16

:

30

o'clock

Thursday

Thu

8

:

00

 to 

12

:

00

o'clock

/ 13

:

30

 to 

16

:

30

o'clock

Friday

Fri

8

:

00

 to 

12

:

00

o'clock

/ 13

:

30

 to 

16

:

30

o'clock

Saturday

Sat

Closed

Sunday

Sun

Closed
Description
Verkehrsdienst • Sicherheitsdienst • Bewachungen
LDL-Security steht für "Lebe Deine Leidenschaft"
Und nach diesem Motto sorgen wir und unsere Mitarbeitenden für Ihre Sicherheit. Durch eine professionelle Grundausbildung eines jeden Angestellten garantieren wir seriöse und kundenorientierte Aufgabenbewältigung. Unsere Mitarbeitenden erhalten regelmässig die aktuellen Rechtsgrundlagen vermittelt.
Durch die nach oben schnellende Kriminalitätsrate steigt auch die Nachfrage nach professionellem Sicherheitspersonal. Und genau das können wir Ihnen anbieten.
Gerne beraten wir Sie unverbindlich. Wir freuen uns jetzt schon darauf, in den Regionen Thun, Interlaken, Berner Oberland, Münsingen, Rubigen, Belp, Langnau, Konolfingen, Bern uvm. Ihrem Alltag mehr Sicherheit zu geben.
Wir sind in folgenden Sicherheitsbereichen tätig:
Languages

German

Forms of contact

By telephone,

In-store,

Online

Location

Close to public transport,

Parking site,

River view 

Categories
Reviews for LDL-Security GmbH
(4)
Comments
(1)
Verified visit
Vermeiden!
Finger weg. Absolut unseriös!
February 4, 2022, pa.nocco
More in Steffisburg
* does not want any advertising
Source: Swisscom Directories AG