Quick navigation
All Medical massage in Thun
indobia - Massage Thun
Medizinische Massage Thun
Hermann Hürzeler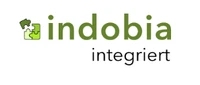 indobia - Massage Thun – Contacts & Location
Monday

Mon

Tuesday

Tue

Wednesday

Wed

Thursday

Thu

Friday

Fri

Saturday

Sat

Sunday

Sun

Closed
Description
Massage Thun (Medical)
At the indobia massage practice in Thun, your well-being is the focus. Our specialized therapists offer a wide range of therapeutic massages aimed at relieving muscular tension.
Whether you suffer from neck or back pain, our targeted back and neck massages offer an effective solution. We believe in a holistic approach and see the body as part of the whole, rather than in isolation. That is why we offer body-centered therapy, which aims to harmonize body and mind.
For the ultimate relaxation, we recommend our full body massage, which will put you in a state of deep relaxation and release your tensions.
In addition to massages, we also offer counseling and coaching to improve your quality of life. We support you in making your everyday life more relaxed and free from tension.
A massage in our practice in Thun is also the perfect gift. With our gift vouchers you can give your loved ones a time out from everyday life.
Do not hesitate and book your appointment for a relaxing massage online now. Relax, release your tensions and improve your quality of life with us. We look forward to your visit and are at your disposal for questions and further information.
The description has been machine translated.
Languages

English,

German

Forms of contact

By telephone,

Free consulting,

In-store,

Online

Location

Close to public transport,

Close to train station,

In city center,

In old town,

Parking site

Massage type

Classic massage,

Connective tissue massage,

Hot stone massage,

Massage vouchers,

Medical massage,

Sports massage

Terms of payment

Accepts Credit-Card,

Accepts EC-Card,

American Express,

Apple Pay,

Bill,

Cash,

Contactless payment,

Maestro,

Mastercard,

Postcard,

TWINT,

Visa

Categories
Reviews for indobia - Massage Thun
(0)
Similar entries in Thun
More in Thun
* does not want any advertising
Source: Swisscom Directories AG