Quick navigation
All Property management in Villars-sur-Ollon
Villars-Chalets SA
Property management in Villars-sur-Ollon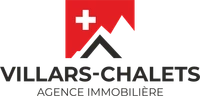 Villars-Chalets SA – Contacts & Location
Monday

Mon

8

:

00

 to 

12

:

00

o'clock

/ 13

:

30

 to 

18

:

00

o'clock

Tuesday

Tue

8

:

00

 to 

12

:

00

o'clock

/ 13

:

30

 to 

18

:

00

o'clock

Wednesday

Wed

8

:

00

 to 

12

:

00

o'clock

/ 13

:

30

 to 

18

:

00

o'clock

Thursday

Thu

8

:

00

 to 

12

:

00

o'clock

/ 13

:

30

 to 

18

:

00

o'clock

Friday

Fri

8

:

00

 to 

12

:

00

o'clock

/ 13

:

30

 to 

18

:

00

o'clock

Saturday

Sat

9

:

00

 to 

12

:

00

o'clock

/ 14

:

00

 to 

17

:

00

o'clock

Sunday

Sun

Closed
Description
​Vente et location de chalets à Villars-sur-Ollon et région

Chalet rentals and sales in Villars

Villars-Chalets was founded in 1974, at the dawn of property development on the Villars plateau. We have always been attentive to the needs of our clients who wish to either purchase or sell property. Alongside the selling, letting and management of buildings, our agency has continually looked to further develop the service it offers.

Placing one's trust in Villars-Chalets means to ensure the long term benefit of a holiday home in complete security. If all roads lead to Rome, discover the one that passes by Villars-Chalets. Regardless of the country or area you are from, our properties and services are meant for you.
Sale and resale of chalets and properties

Our experienced staff will help you purchase or sell that "impossible" property. Your questions will not remain unanswered; we believe that it is through dialogue that the best solutions are found. What is more, no query is ignored regarding sales to foreign residents.
Property renovation

With the help of a number of local services, we will find the right solution for you regarding any refurbishment or renovation. Trust us and benefit from both our contacts and experience.
Lettings (Chalet rentals in Villars)

For those who intend to let their property on a weekly basis, we highly recommend Interhome, a local rental agency par excellence. For other types of rental – in particular seasonal or annual – we will find the right solution for you.
Property management

One of our main activities is the responsibility for the management and day to day follow-up of renovation work after the purchase of an apartment or chalet. An additional service we have been providing for several decades is the management of co-ownership buildings (PPE).

In order to avoid any administrative or maintenance problems for an owner in his/her absence, we provide a service called "de domiciliation":
Administrative follow-up (the processing of mail, payment of invoices, keeping of accounts, etc.) Technical follow-up (organising cleaning, laundry,maintenance, etc.) This is one of the services most appreciated by an owner as it enables him/her to enjoy a trouble-free stay in his/her property.
Insurance

For the past 30 years, our agency has been working exclusively with the Zurich Insurance Company. We have a wide choice of policies on offer including personal, property and car insurance.
Surveys

To help our clients determine the current market value of a property; we undertake various valuations and put together a detailed report.
Languages

English,

French

Accounting

Reporting as Agreed,

Review and Payment of Creditor Invoices

Application Areas / Properties

Commercial Construction,

Multi-Family House,

New Construction,

Residential Construction,

Restoration & Renovation,

Single-Family House

Forms of contact

By telephone,

Online

Property Management

Minor Repairs

Services

Consultation,

Management of Rental Properties,

Market Assessment,

Property Rental,

Real Estate Purchase,

Real Estate Sale,

Taxes and Insurance

Categories
Reviews for Villars-Chalets SA
(14)
Similar entries in Villars-sur-Ollon
More in Villars-sur-Ollon
* does not want any advertising
Source: Swisscom Directories AG