Quick navigation
Arche Winti
e läbigi Chile Bewegung Plus - Evangelische Freikirche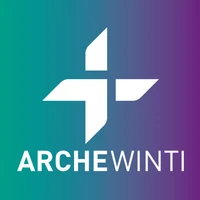 Arche Winti – Contacts & Location
Monday

Mon

8

:

00

 to 

12

:

00

o'clock

/ 13

:

00

 to 

17

:

00

o'clock

Tuesday

Tue

8

:

00

 to 

12

:

00

o'clock

/ 13

:

00

 to 

17

:

00

o'clock

Wednesday

Wed

8

:

00

 to 

12

:

00

o'clock

/ 13

:

00

 to 

17

:

00

o'clock

Thursday

Thu

8

:

00

 to 

12

:

00

o'clock

/ 13

:

00

 to 

17

:

00

o'clock

Friday

Fri

8

:

00

 to 

12

:

00

o'clock

/ 13

:

00

 to 

17

:

00

o'clock

Saturday

Sat

Closed

Sunday

Sun
Description
Gottesdienst Sonntags um 10:00
Reich Gottes kommt … Das Reich Gottes kommt mit seiner Liebe, Schönheit und Gerechtigkeit und wird zeichenhaft unter uns sichtbar. Gott selber vergegenwärtigt sein Reich – und bezieht uns mit ein.
Languages

English,

German,

Spanish

Forms of contact

By telephone,

In-store,

Online

Location

Close to public transport,

Parking site,

Wheelchair-accessible parking

Categories
Reviews for Arche Winti
(1)
Comments
(1)
Verified visit
Eine lebendige Kirche
Jeden Sonntag 10.30 Uhr werden die Gottesdienste auf Spanisch, Portugiesisch und Englisch übersetzt.
July 13, 2019, Noah Winterthur
More in Winterthur
* does not want any advertising
Source: Swisscom Directories AG