Quick navigation
All Horticulture and garden maintenance in Zurich

Die Privatgärtner GmbH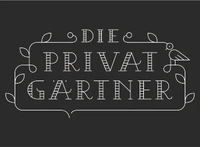 Horticulture and garden maintenance in Zurich
Die Privatgärtner GmbH – Contacts & Location
Monday

Mon

7

:

30

 to 

12

:

00

o'clock

/ 13

:

00

 to 

17

:

30

o'clock

Tuesday

Tue

7

:

30

 to 

12

:

00

o'clock

/ 13

:

00

 to 

17

:

30

o'clock

Wednesday

Wed

7

:

30

 to 

12

:

00

o'clock

/ 13

:

00

 to 

17

:

30

o'clock

Thursday

Thu

7

:

30

 to 

12

:

00

o'clock

/ 13

:

00

 to 

17

:

30

o'clock

Friday

Fri

7

:

30

 to 

12

:

00

o'clock

/ 13

:

00

 to 

17

:

30

o'clock

Saturday

Sat

Closed

Sunday

Sun

Closed
Description
Die Privatgärtner GmbH
Enjoy your own private open-air paradise!
We at PRIVATGÄRTNER are your private gardeners. We plan, build and care for your dream garden with passion and physical strength. From charming little front garden to opulent park space. All year round, from spring to spring. We at PRIVATGÄRTNER are there for you.
Our services encompass, amongst others:
• Consulting and assistance with gardening problems
(e.g., unsafe structures)
• Gardening concept and implementation
• Coordination of garden owners and landscape architects
• Maintenance of private gardens of all kinds
• Support service apartment buildings
• Reshaping and replanting
• Lighting and irrigation concepts
Languages

English,

German,

Portuguese

Terms of payment

Invoice,

TWINT

Categories
Multimedia
Reviews for Die Privatgärtner GmbH
(18)
Services provided by Die Privatgärtner GmbH
Innen- und Restaurantbegrünung
Haben Sie einen Garten gesehen, den Sie am liebsten mit nach Hause nehmen möchten? Kein Problem. Sie werden staunen, was sich heute alles machen lässt. Sei es zu Hause oder im Büro: Innenbegrünungen sorgen in jedem Raum für das richtige Klima.
Unsere Produkte:
• Ausstattungen, z. B. Gefässe
• Hydrosysteme
• Pflanzenwände
• Hängende Gärten
• Restaurant-/Hotelbegrünungen
PriceOn request
Gartenunterhalt / Gartenbau
"Das Leben beginnt mit dem Tag, an dem man einen Garten anlegt", sagen die Chinesen. Wir sagen: "Geniessen Sie diesen Tag, während wir Hand anlegen." Bewährte Baustoffe wie Naturstein, Holz, Beton und Metall rücken wir zunehmend in den Mittelpunkt, um sie sowohl für klassische als auch für designstarke Gartenelemente zu verwenden. Unsere Gärtner zeigen Ihnen, wie fix aus einem ersten Spatenstich ein kleines Paradies wird.
Auf folgende Arbeiten freuen wir uns:
• Neubau
• Änderungen
• Reparaturen
• Abbrucharbeiten
PriceOn request
Similar entries in Zurich
More in Zurich
* does not want any advertising
Source: Swisscom Directories AG