Quick navigation
All Indian cuisine in Basel

Bayleaf - Gourmet Indian Restaurant
Gourmet Indian Restaurant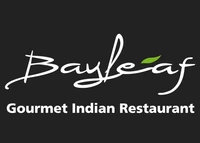 Bayleaf - Gourmet Indian Restaurant – Contacts & Location
Monday

Mon

Tuesday

Tue

11

:

30

 to 

14

:

00

o'clock

/ 18

:

00

 to 

23

:

00

o'clock

Wednesday

Wed

11

:

30

 to 

14

:

00

o'clock

/ 18

:

00

 to 

23

:

00

o'clock

Thursday

Thu

11

:

30

 to 

14

:

00

o'clock

/ 18

:

00

 to 

23

:

00

o'clock

Friday

Fri

11

:

30

 to 

14

:

00

o'clock

/ 18

:

00

 to 

23

:

00

o'clock

Saturday

Sat

11

:

30

 to 

14

:

00

o'clock

/ 18

:

00

 to 

23

:

00

o'clock

Sunday

Sun
Description
Herzlich Willkommen bei uns
Welcome and thank you to come to taste the flavor of our dishes. Whether you are a fan or a die hard for Indian culinary art, we serve you typical dishes from our region of India suited to your taste. A few minutes will be required to develop your dishes, the ultimate flavor of Punjab. We will be pleased to have you enjoying our homemade dishes offered by the Chef, in the company of Indian music or even, in the evening, with the Bollywood film projection.
Languages

English,

German

Location

Close to public transport,

In city center,

Wheelchair-accessible

Terms of payment

Cash,

Maestro,

Mastercard

Categories
Reviews for Bayleaf - Gourmet Indian Restaurant
(7)
Comments
(4)
Verified visit
authentisches Essen
freundliche Bedienung und köstliches Essen - man fühlt sich fast wie in Indien ....
September 23, 2023, Kathrin Rutishauser
Göttlich…
Feinste Speisen Kompetente Bedienung
August 13, 2021, Marlise Lachat
Similar entries in Basel
More in Basel
* does not want any advertising
Source: Swisscom Directories AG