J. E. Wolfensberger AG
Printer
Notices
Publisher
Printing processes
Digital printing
Postcards
Posters
Overview
Close to airport, Close to public transport, Parking site
Position cannot be determined.
×
Additional Locations
Steindruckerei Wolfensberger AG
044...Show number
044 400 29 40
The company
J. E. Wolfensberger AG is an owner-managed graphic arts company. Founded in 1902 as Graphische Anstalt J. E. Wolfensberger, the company is now run by Benni and Thomi Wolfensberger in the fourth generation. Their great passion is the sustainable production of high-quality printed matter using state-of-the-art equipment. High-quality print products such as publications, cards, posters and books are produced at the modern printing center in Birmensdorf Zurich. High-quality printed matter, often enhanced with the specialty of bronzing, is produced for a discerning clientele. Proven specialists implement the wishes of the customers.
OFFSET PRINTING
We produce up to the large print format 74×104 cm with a total of 14 printing units, LED UV technology. Thanks to rationalized production processes as well as shift operation, we are particularly efficient. We produce high-quality publications for corporate and financial communication, sophisticated advertising printed matter, cards as well as art books. With various niches in finishing, we supply customers in Germany and abroad.
Sustained high print quality is particularly close to our hearts. We are ISO/PSO-12647-2 certified and guarantee stable, environmentally friendly and efficient production. The result of this process optimization measure brings measurable and repeatable high-end quality from prepress to production run.

POSTER PRINTING
Large-format printing has a long tradition at J. E. Wolfensberger AG. Even the founder Johann Edwin Wolfensberger was important for the Swiss poster and closely associated with artistic posters. Even today, the street poster is indispensable. 
The poster is still essential in the media mix and well accepted by the population.
Poster formats according to APG/SGA standards
F4 poster: 89.5 x 128 cm
F12 poster: 268.5 x 128 cm
F12 illuminated poster: 268.5 x 128 cm (visual size 264 x 123.5 cm)
F24 poster: 268.5 x 256 cm
F200 poster: 116.5 x 170 cm
F200 illuminated poster: 119 x 170 cm (visual size 116 x 166 cm)
DIGITAL PRINT
For printed matter with variable content and for small print runs, we rely on digital printing in offset quality: up to A3 format and with up to six colors. The technology enables personalization and individualization of printed products, for example, text, images or logos. Digital printing is also suitable for pre-print runs and presentations or in combination with offset printing. Digital printing is ecological, efficient, cost-effective and fast.
Price list: Kartendruck (PDF)
PRINT ENHANCEMENTS
We enhance print products with a variety of special varnishes and different techniques. Thanks to our modern machinery we cover a wide range of print finishing techniques. Thanks to our well-trained staff and years of experience, we create high-end products that are used as communication tools throughout Europe. 
What visitors say about J. E. Wolfensberger AG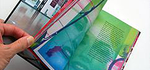 Druckproduktion
Typo/Litho
Offsetdruck
Digitaldruck
Druckveredelung
Verlag
Druckproduktion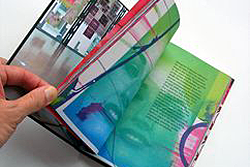 Druckproduktion
Typo/Litho
Offsetdruck
Digitaldruck
Druckveredelung
Verlag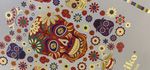 Einzigartig und im Trend.
Bronzierung
Einzigartig und im Trend.
Source: Swisscom Directories AG