Quick navigation
All General internal medicine in Einigen
Hausarztpraxis Einigen-Gwatt
Allgemeine Innere Medizin FMH
Dr. med. Pignolet Christine
General internal medicine in Einigen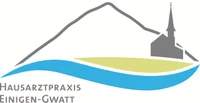 Hausarztpraxis Einigen-Gwatt – Contacts & Location
Monday

Mon

7

:

30

 to 

12

:

00

o'clock

/ 13

:

00

 to 

17

:

00

o'clock

Tuesday

Tue

7

:

30

 to 

12

:

00

o'clock

/ 13

:

00

 to 

17

:

00

o'clock

Wednesday

Wed

7

:

30

 to 

12

:

00

o'clock

/ 13

:

00

 to 

17

:

00

o'clock

Thursday

Thu

7

:

30

 to 

12

:

00

o'clock

/ 13

:

00

 to 

17

:

00

o'clock

Friday

Fri

7

:

30

 to 

12

:

00

o'clock

/ 13

:

00

 to 

17

:

00

o'clock

Saturday

Sat

Closed

Sunday

Sun

Closed
Description
Hausarztpraxis Einigen-Gwatt
Hausarztmedizin auf höchstem Niveau
An der Schnittstelle zwischen Gwatt, Einigen und Spiez führen wir für unsere Patientinnen und Patienten eine der modernsten Arztpraxen der Region. Das breite Leistungsspektrum (grosses Labor bis hin zum digitalen Röntgen mit dem aktuell strahlenärmsten Flatpanel) und mit unseren Mitarbeitenden garantieren wir den Patientinnen und Patienten Hausarztmedizin auf höchstem Niveau.
Als erfahrene Grundversorger lösen wir zusammen mit Ihnen die meisten Probleme und erkennen gefährliche und dringende Situationen. Bei Bedarf koordinieren wir die Zusammenarbeit mit spezialisierten Fachärzten. Ein etabliertes Netzwerk steht Ihnen jederzeit zur Verfügung. Frau Dr. med. Christine Pignolet ist eine pädiatrisch versierte Hausärztin (betreut gerne auch Neugeborene).
Ihre Gesundheit ist unser Antrieb. Unser Ziel ist, dass sich Patientinnen und Patienten wie auch sämtliche Mitarbeitenden stets gut aufgehoben fühlen.
Die neu umgebaute und moderne Hausarztpraxis Einigen-Gwatt steht mit einem breiten Leistungsspektrum bereit:
Unser medizinisches Angebot
Allgemeinmedizinische und internistische Untersuchungen (Labor, Hörtest, etc.)
Präoperative Abklärungen
Nävuskontrolle (Hautflecken) mit Dermatoskop
Konsultationen (auch notfallmässig)
Check-up
Manuelle Medizin/Triggerpunkttherapie in Zusammenarbeit mit der Hausarztpraxis Thun
Kleinchirurgie/Wundversorgung
Traumatologie
Infusionen
Impf- und reisemedizinische Beratung
Vorsorgeuntersuchungen von Säuglingen und Kleinkindern
Schulärztliche Untersuchungen
Strassenverkehrsuntersuchungen
Tauchuntersuchungen
Medikamentenabgabe
Volldigitales Röntgen
Mitarbeit bei Hausarzt-Modellen (Prämienreduktion)
Lehrbeauftragte Universität Bern
Languages

German

Childhood illnesses / Conditions

Eating disorders

Forms of contact

By telephone,

In-store,

Online

Practice type

Individual practice

Recommended vaccinations in Switzerland

Chickenpox,

Diphtheria,

Hepatitis B,

Measles,

Meningitis and laryngitis caused by Haemophilus influenzae type b,

Mumps,

Pertussis,

Pneumococcus,

Polio,

Rubella,

Tetanus

Services

ECG,

Hearing tests,

Holter ECG,

Medical advice and preventive examinations,

Medical emergencies

Specialist area

General practitioner

Therapy focus

Trauma

Treatment by

Doctor (female)

Treatment focuses

Adolescents,

Children

Categories
Reviews for Hausarztpraxis Einigen-Gwatt
(4)
Comments
(2)
Verified visit
Praxis mit Herz
Professionell, sehr freundlich, flexibel und rücksichtsvoll!
February 2, 2022, Keller Martin
Sehr gut
Sehr nett freundlich zuvorkommend kompetent. Man fühlt sich gut verstanden und ernst genommen. Meine besten Wünsche. Ruth Stoller
October 11, 2021, ruthstoller
Similar entries in Einigen
More in Einigen
* does not want any advertising
Source: Swisscom Directories AG