Quick navigation
All Medical massage in Flawil

Vadosano GmbH
Massage und Fusspflege
Sonia Ficer
Medical massage in Flawil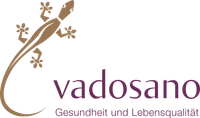 Vadosano GmbH – Contacts & Location
Monday

Mon

7

:

30

 to 

12

:

00

o'clock

/ 13

:

30

 to 

19

:

00

o'clock

Tuesday

Tue

7

:

30

 to 

12

:

00

o'clock

/ 13

:

30

 to 

19

:

00

o'clock

Wednesday

Wed

7

:

30

 to 

12

:

00

o'clock

/ 13

:

30

 to 

19

:

00

o'clock

Thursday

Thu

7

:

30

 to 

12

:

00

o'clock

/ 13

:

30

 to 

19

:

00

o'clock

Friday

Fri

Saturday

Sat

Sunday

Sun

Closed

Ausserhalb der Öffnungszeiten nach telefonsicher Anmeldung
Description
Ihre Praxis für Fusspflege, medizinische Massagen und Kompressionsstrümpfe
Kosmetische Fusspflege – Wir schaffen eine gesunde Basis im Alltag.
Medizinische Massagen – Kompetent in Therapie und Prävention.
Wellnessmassagen – Einfach entspannen und sein.
Kompressionsstrümpfe – Für jede Situation den richtigen Strumpf.
Unser gesamtes Angebot finden Sie auf unserer Webseite.
Languages

English,

German,

Italian,

Spanish

Location

Close to public transport,

Close to train station,

In city center,

Parking site,

Wheelchair-accessible

Products

Product shop

Services

Foot care

Terms of payment

Accepts Credit-Card,

Accepts EC-Card,

Bill,

Cash,

Maestro,

Mastercard,

Postcard,

TWINT,

Visa

Categories
Reviews for Vadosano GmbH
(5)
Services provided by Vadosano GmbH
KOMPRESSIONSSTRÜMPFE
Beratung / Ausmessung / Anprobe
Price
On request
KOSMETISCHE FUSSPFLEGE
Fusspflege basic: Fussbad | Nagel- und Hautpflege | Massage / ab CHF 73.-
Fusspflege basic bei anspruchsvoller Nagel- und Hautpflege / ab CHF 83.-
Fusspflege Wellness: Hautpflege | Peeling | Maske | Massage / CHF 75.-
Fusspflege basic plus OPI Nagellack / CHF 85.-
Fusspflege basic plus OPI Gel Lack / French Gel / CHF 100.- / 107.-
Fusspflege basic plus Peeling / CHF 83.-
Nagelvorbereitung für das Lackieren mit Gel Lack / CHF 75.- (ohne Bad)
Nagellack / Gel Lack entfernen / CHF 5.- / 10.-
Antimikrobielle PACT Lichttherapie, 3 Sitzungen / CHF 120.-
Price
On request
GUTSCHEINE
Verschenken Sie Wohlbefinden von Kopf bis Fuss.
Gutscheine stellen wir gegen Bar- oder Kartenzahlung aus.
Price
On request
MEDIZINISCHE MASSAGE
Für eine erfolgreiche Behandlung kombinieren wir bei Bedarf mehrere Techniken zu einer individuell auf Sie abgestimmten Therapie.
30 Minuten / CHF 60.-
45 Minuten / CHF 80.-
60 Minuten / CHF 100.-
90 Minuten / CHF 140.-
Unsere Therapeutinnen sind bei EMR und ASCA registriert. Ein Teil der Kosten für medizinische Massagen kann somit über die Zusatzversicherung oder Unfallversicherung abgerechnet werden. Ihr Versicherer gibt Ihnen Auskunft über die Höhe der Kostendeckung.
Price
On request
Similar entries in Flawil
More in Flawil
* does not want any advertising
Source: Swisscom Directories AG