Quick navigation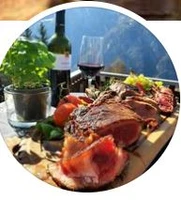 Roli's Dorfmetzg – Contacts & Location
Opening times Roli's Dorfmetzg
Unfortunately, there are no opening hours for this business.
Description
Languages

German

Forms of contact

By telephone,

In-store

Location

Close to public transport

Categories
Reviews for Roli's Dorfmetzg
(7)
Comments
(2)
Verified visit
TOP
Immer fein und preiswert!
December 14, 2021, patrick.erne
Genuss aus der Region
Super Metzgerei sehr gute Protukte Wurst und Fleisch aus der Region!
October 22, 2020, heidi.wagner1953
More in Grächen
* does not want any advertising
Source: Swisscom Directories AG