Quick navigation
All Kinesiology in Lausanne
Institut Kinesens
kinésiologue professionnelle ASCA RME OrTra
Beretta Christine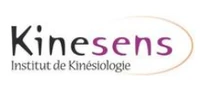 Institut Kinesens – Contacts & Location
Monday

Mon

Tuesday

Tue

Wednesday

Wed

Thursday

Thu

Friday

Fri

Saturday

Sat

Sunday

Sun

Closed
Description
Votre institut de kinésiologie à Lausanne

Depuis 12 ans, Christine Beretta pratique une kinésiologie alliant l'harmonie, l'équilibre, l'écoute, la joie de vivre et un réel dialogue dans une oasis de calme au coeur de la ville.
Son expérience dans le milieu scientifique et médical, par la formation d'assistante médicale puis, le métier de laborantine lui apporte des bases solides en anatomie, physiologie, pathologie, neurobiologie et dans le contact et la communication avec les gens.
Après des années d'approfondissement de ses connaissances, elle obtient des résultats très positifs entre autre, dans le traitement des souffrances post-traumatiques par des techniques de balayage oculaire, de tapotements de points de méridiens et des mains pour rééquilibrer le cerveau émotionnel, le système nerveux et énergétique.

Elle vous accueille dans son institut Kinesens, avec son espace aménagé pour les soins corporels et à l'étage du haut réservé uniquement à la kinésiologie.
N'hésitez pas à prendre contact pour convenir d'un rendez-vous!
Située au centre de Lausanne, à côté du Grand-Pont, entre Bel-Air et la place St-François.
Languages

French,

Italian

Location

Close to public transport,

In city center

Terms of payment

Cash

Categories
Reviews for Institut Kinesens
(1)
Comments
(1)
Verified visit
Kinesiologie
Excellente thérapeute. Reconnue par les assurances complémentaires.
April 27, 2018, simonaravano
Similar entries in Lausanne
More in Lausanne
* does not want any advertising
Source: Swisscom Directories AG