Quick navigation
All Audit firm in Lausanne
Sageco Sàrl (Lausanne & Yverdon)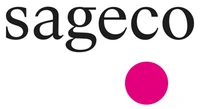 Sageco Sàrl (Lausanne & Yverdon) – Contacts & Location
Monday

Mon

8

:

00

 to 

12

:

00

o'clock

/ 13

:

30

 to 

17

:

00

o'clock

Tuesday

Tue

8

:

00

 to 

12

:

00

o'clock

/ 13

:

30

 to 

17

:

00

o'clock

Wednesday

Wed

8

:

00

 to 

12

:

00

o'clock

/ 13

:

30

 to 

17

:

00

o'clock

Thursday

Thu

8

:

00

 to 

12

:

00

o'clock

/ 13

:

30

 to 

17

:

00

o'clock

Friday

Fri

8

:

00

 to 

12

:

00

o'clock

/ 13

:

30

 to 

17

:

00

o'clock

Saturday

Sat

Closed

Sunday

Sun

Closed
Description
Contactez-nous aujourd'hui, gagnez en sérénité demain.
Lausanne : Sageco Sàrl, Rue du Grand-Pré 4 - 1007 Lausanne - Tél. 021 622 00 11
Yverdon : Sageco Sàrl, Galilée 15, 1400 Yverdon - Tél. 024 466 88 11
________________________________________________________________________________________________
Nos prestations s'adressent aux PME qui souhaitent déléguer leur gestion comptable, salariale et RH afin de mieux maîtriser leurs coûts administratifs et gagner en performance.
Vos avantages en un coup d'oeil :
​Possibilité de vous concentrer sur le développement de vos affaires
Garantie d'une gestion professionnelle conforme aux dispositions en vigueur
Gain de temps et confidentialité
Maîtrise de vos charges administratives
Conseils neutres personnalisés
Sérénité face au turn-over du personnel ou à l'absentéisme
Languages

French

Accounting

Bookkeeping

Location

Close to public transport,

Close to train station,

Parking site

Categories
Reviews for Sageco Sàrl (Lausanne & Yverdon)
(1)
Comments
(1)
Verified visit
Mise en place comptabilité
Excellente prestation, réactivité et professionnalisme. Je recommande vivement !
July 14, 2022, yannvittoz
Similar entries in Lausanne
More in Lausanne
* does not want any advertising
Source: Swisscom Directories AG