Quick navigation

Farmacia Maggiorini di Lisa Beretta Piccoli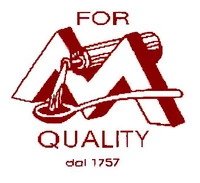 Farmacia Maggiorini di Lisa Beretta Piccoli – Contacts & Location
Monday

Mon

Tuesday

Tue

Wednesday

Wed

Thursday

Thu

Friday

Fri

Saturday

Sat

Sunday

Sun

Closed
Description
Our pharmacy is located since 1757 in the centre of the city of Locarno.
The Maggiorini Family has been owning the pharmacy for five generations. The actual owner, Laura Beretta Piccoli, is assisted by her daughter Lisa.
We take care to satisfy our customers' demands: it is important to us that they are pleased with our services.
To our customers, we offer the following products:
- Homeopathy (Similasan, Dr. Reckeweg, Boiron)
- Phytotherapy (Arkopharma, Ceres, Dr.Vogel, Phytopharma, Valverde, Zeller)
- Bach's flowers
- Schüssler's salts
- Veterinary products (for small pets)
- Food supplements (Basica, Burgerstein, Vita Health)
- Weight control products (Almased, Appcontrol, InShape, Modifast, Protiline, Reduforte)
- Cosmetic products (Avène, Eucerin, La Roche Posay, Lubex, Nuxe, Somatoline, Vichy, Widmer)
- Hair products (Rausch, Klorane, Sanotint, Alpecin)
- Baby care and food (Avent, Bibi, Mam, Bimbosan, Milupa)
- Sanitary products ( blood pressure / sugar devices, knee pads et ankle guards, support stockings)
- Elsa pillows
- Anti-insect products
- Ophthalmic lenses liquid
To our customers, we offer the following services:
- Blood pressure measurement and check of tensiometres
- Blood sugar measurement
- Polymedication check
- Cardiotest
- Test to prevent the colon cancer
- Vaccinations (Flu, ...)
- Medication of small injuries, wounds
- Free home deliveries
- Rentals (inhalers, breast-pump, baby balance, crutches)
- Magistral formulae
- Travel pharmacy and travel vaccinations advice
- Sales and advice about support stockings (Sigvaris)
- Gathering and safe disposal of medicines
- Cosmetic loyalty card and « PillPass » (hormonal contraceptives)
Languages

English,

French,

German,

Italian

Assessment & Treatment

Wound care

Brands - Cosmetics

Avène,

Eucerin,

Klorane,

La Roche-Posay,

Louis Widmer,

Lubex anti-âge,

Nuxe,

Rausch,

Vichy,

Weleda

Checks & Measurements

Blood glucose measurement,

Blood pressure monitoring,

Cardiovascular Check,

Polypharmacy Check

Complementary Medicine

Bach Flower Therapy,

Ceres,

Phytotherapy,

Schuessler Salts

Forms of contact

By telephone,

In-store,

Online

Immunizations

Influenza vaccination,

Tick vaccination against TBE viruses,

Vaccination and travel advice

Item Rental

Baby scale,

Blood glucose meters,

Breast pumps,

Crutches,

Inhalation devices,

Sphygmomanometer

Location

Close to train station,

In city center,

Wheelchair-accessible

Products

Compounded prescriptions,

Compression stockings,

Cosmetics,

Medical supplies,

Medications,

Natural cosmetic products,

Sports bandages

Services

Colorectal cancer screening,

Ear piercing,

Fitting of compression stockings,

Home Delivery,

Medication Disposal,

Travel pharmacy check

Terms of payment

Accepts Credit-Card,

Accepts EC-Card,

Bill,

Cash,

EUR,

Maestro,

Mastercard,

Postcard,

Visa

Categories
Reviews for Farmacia Maggiorini di Lisa Beretta Piccoli
(21)
Services provided by Farmacia Maggiorini di Lisa Beretta Piccoli
Blood pressure measurement
Measurement of the systolic and diastolic blood pressure.
Price
5 CHF
Misurazione del colesterolo
misuriamo il livello di colesterolo
Price
30 CHF
Vaccinations
Under medical prescription, we perform vaccinations (Flu,..)
Price
10 CHF
Blood sugar measurement
Capillary blood sample and assessment of blood sugar.
Price
10 CHF
Similar entries in Locarno
More in Locarno
* does not want any advertising
Source: Swisscom Directories AG