Quick navigation
All Hemp hemp products in Lugano

Gravity United
Prodotti CBD - Cosmetica naturale - Olii corporali massaggio - Whole sale - Grow shop - Gadget - Head shop
Hemp hemp products in Lugano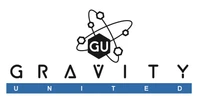 Gravity United – Contacts & Location
Monday

Mon

Tuesday

Tue

Wednesday

Wed

Thursday

Thu

Friday

Fri

Saturday

Sat

Sunday

Sun

Closed

Home Delivery from Monday to Sunday Opening hours 11h - 22h Service via E-NEED APP
Description
Gravity United - Swiss Quality - CBD and Others
Gravity United SA (GU) is born and developed with one of the simplest business philosophies and not; the SHARING OF KNOWLEDGE and OPPORTUNITIES.
The GU group operates on its own in different specific sectors, placing itself side by side to external professionals where the competences or the infrastructures cannot guarantee the suitability of High Quality SWISS MADE of the Products and Services offered.
A 360° professional and qualitative VISION, primary input that the founders impose themselves to demand and profess to their collaborators and to search for in their partners.
The Know-How acquired allows us to search for the maximum effectiveness in every field between the different ancient and modern techniques and those developed by us with integration and study.
Languages

English,

French,

German,

Italian,

Spanish

Ambience

Contemporary,

Cozy,

Elegant,

Extravagant,

Family,

Festive,

Playful,

Traditional

Amenities

Air condition,

Wifi,

internet

Location

Close to airport,

Close to museum,

Close to public transport,

Close to sports facilities,

Close to train station,

In city center,

Mountain view,

Parking site,

Wheelchair-accessible

Products

Product shop

Services & offer

Animals accepted,

Delivery service

Specialities & dishes

Happy hour

Terms of payment

Accepts Credit-Card,

Accepts EC-Card,

American Express,

Apple Pay,

Bill,

Cash,

Contactless payment,

Diners Club,

EUR,

GBP,

Google Pay,

Invoice,

Maestro,

Mastercard,

Paypal,

Postcard,

TWINT,

USD,

Visa

Categories
Multimedia
Reviews for Gravity United
(7)
Comments
(1)
Verified visit
Bel negozio
Negozio bellissimo, personale gentile e competente.
Services provided by Gravity United
Natural Insect Repellents; 500ml - 20L

Insect repellent based on nettle, excellent fungicide and pesticide particularly suitable for lice, powdery mildew and more.
Peperetta Insect Repellent based on Garlic and Chilli, excellent for fighting the presence of all types of spiders and other parasites.
100% Natural Insect Repellents, Possibility to refill the product in the shop.
To be used on garden or indoor plants, possibly carry out treatment outdoors or in a ventilated room.
Price
12 CHF
Natural Massage Oils: Base; Harmony; Sport; Sensibile; Relax 250ml-1L-5L
Ingredients : Almond Oil, Coconut Oil, Argan Oil, Hemp Extract, Essentials Oils, Vitamin E.
Use : for full body massage.
BASE: Particularly suitable for medical massages.
HARMONY : Particularly suitable for regaining body-mind balance.
SPORT : Particularly suitable before and after sporting activity.
SENSIBLE : Particularly suitable for sensitive skin.
RELAX : Particularly suitable for a soothing and relaxing sensation.
Price
48 CHF
Vape Liquid Pure CBD 51% - THC 0.18%; 1ml - 2ml
Vape Liquid Pure CBD 51% - THC 0.18%
It does not contain alcohol
It does not contain glycerin
Price
30 CHF
Regular and Feminized CBD Seeds
CBD Seeds :
Regular : Super Caramel; Super Trump
Feminized : Super Caramel; Diamond; Fruit Cake
Packs of 10 pieces
Price
20 CHF
CBD and CBG Bags - Dried Flowers
A unique line of natural CBD dried flowers: Outdoor, Greenhouse and Indoor
Varieties available in 5gr bags, 40gr Bud-Get bags or in bulk by the gram:
- Bubblegum
- Cannatonic
- Caramel
- Diamond
- Fruit Cake
- Harlequin
- Sour-G (CBG)
- Strawberry
Price
20 CHF
BH Smocking Accessories
Triple fired ceramic smoking accessories:
- Mixing Bowl
- Ceramic filters
- Pipe
- Moustache
Price
10 CHF
Kokopelli - Organic, Reproducible Plants and Seeds
Kokopelli - Organic, Reproducible Plants and Seeds
Different varieties of ready-made seedlings or seeds of vegetables, flowers and more for the garden or the balcony of the house.
Price
5 CHF
Lulo- Naranjilla
Plants of Lulo, a solanacea from Colombia, with round and orange fruits to obtain excellent juices.
Price
150 CHF
Artistic lamps
Wood, Iron, Metal, Recycled Materials and Objects .......
Different artists and craftsmen with their techniques and creations to illuminate our life:
- Artistic Recycled Trash
- Grizzly
Price
100 CHF
Richard Murer - Glassware
Richard Murer - Glassware creates his works with glass through his own technique:
- Pendants
- Candle holder
- Under Serving Plates
- Decorative plates
- Frames for photos and documents
- Other
Price
49 CHF
Paintings, Sculptures and Works of Art
Local and non-local artists who embellish our spaces with their art with paintings, sculptures and other works for the pleasure of visitors:
- Bien Tran
- Mad Jekc
- Sonia Vicari
Price
On request
ZEOLITE CLINOPTILOLITE GRANULAR with MICROELEMENTS and NKP
AMENDANT AND CORROBORANT ENRICHED IN NITROGEN, PHOSPHORUS, POTASSIUM AND MICROELEMENTS; FOR FLOWERS, VEGETABLES AND PLANTS
How to use: Add to the soil in quantities ranging from 5-15% considering the phenological needs of the plants and the pedoclimatic characteristics of each area.
Precautions for use: The use of personal protective equipment (gloves, goggles) is recommended. Keep the product sealed in a dry place, away from heat sources.
Price
10 CHF
Creams and Soaps
Natural and unique products :
- NaturoSophia
- Chanvrak
- Spike Body Care
Price
10 CHF
Spring Offer: 1kg CBD HEMP FLOWERS
Super Spring Offer:
1kg FLOWERS HEMP CBD
Different varieties available:
- Bubblegum
- Cannatonic
- Caramel
- Diamond
- Fruit Cake
- Harlequin
- Strawberry
- Sour - G
Price
500 CHF
Breaking Bad CBD Bar 150mg CBD Disposable Vape Device 600 Puffs
Pre-filled with quality CBD distillate and available in a five flavour range, the Breaking CBD Bar Disposable Vapes work like their namesake product similar to those but with the benefits and delights of what 150mg CBD can grant one. Each flavour lasts up to 600 puffs, ensuring an all day long vaping experience as immersive as it mouth watering.

- Made in the UK
- 150mg Broad Spectrum CBD Distillate
- Capacity: 2ml
- Up to 600 Puffs
- Instant Use Straight From The Box

Flavours:
Acid Bath: a powerful, fruity mix of the classic lemon & lime combo that's elevated to decadent, lavish new highs.

Jesse P: a citrus infused flavour eruption of tropical fruits that on both the inhale and exhale is a sought after classic favourite.

Saul Goodman: a classic, world renowned flavour mixing up blackjack candy with raspberry for something both classic and altogether satisfying.

Schrader Reloaded: A (re)loaded mix of berries, floral aniseed and cool menthol for a blitzkrieg of explosive flavour to vape.

Walter White: Exploding with berry bursting flavour backed with a cool aniseed undertone, this is famous, complex flavour that will have your attention as the competing notes do during each inhale.

Ingredients: Broad Spectrum CBD Distillate

THC Content<0.2%
Price
13 CHF
HOKE XXL 1600 - No Nicotine
HOKE - the No. 1 vape brand in Switzerland.
The brand specializes in disposable vaping devices and has recently gained prominence in Europe as well. The devices from Hoke impress with their quality, functionality and variety of tastes - you can choose from no fewer than 33 different tastes. Apart from that, Hoke is the perfect place to start for smokers looking to switch to vaping.
At Hoke, safety and quality are the top priorities.
The disposable e-cigarettes are only sold when they meet the strict quality standards of the HOKE laboratories 100%.
The disposables are very easy to use. Since the battery is already installed and the liquid are included, all you have to do is choose your favorite flavor and you can start vaping immediately. The colored accessories are also very practical for on the go and are particularly popular with beginners.
ALL HOKE XXL 1600 FLAVORS:
Blueberry On Ice
Double Melon Ice
Luuuve
Mixed Berries
Papaya / Strawberry
Sweet Apple Ice
Watermelon
...........
RECYCLING: If the liquid or the battery in your vape pen is empty, you are welcome to return the product to one of our stores. Since professional disposal is very important to us, we work closely with a recycling center.
Price
12 CHF
ELFBAR LUX 1500 - With Nicotine
ELF BAR LUX POD 1500 Puffs
850mAh Disposable Pod
4.8ml Vape Pod Kit
2% nicotine
Ready to Use
Flavors:
• Grapes
• Mango
• Strawbanana
• Banana Ice
• Blueberry
• Kiwi Passion Guava
• Watermelon
• Pink Lemonade
• Blue Razz Lemonade
• Pineappple Peach Mango
• ................
RECYCLING: If the liquid or the battery in your vape pen is empty, you are welcome to return the product to one of our stores. Since professional disposal is very important to us, we work closely with a recycling center.
Price
14 CHF
Similar entries in Lugano
More in Lugano
* does not want any advertising
Source: Swisscom Directories AG