Quick navigation
All Limousine service in Regensdorf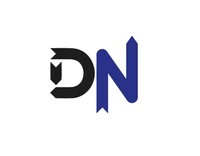 Limousine service in Regensdorf
Driver Now GmbH – Contacts & Location
Monday

Mon

0

:

00

 to 

17

:

00

o'clock

/ 18

:

00

 to 

23

:

00

o'clock

Tuesday

Tue

0

:

00

 to 

17

:

00

o'clock

/ 18

:

00

 to 

23

:

00

o'clock

Wednesday

Wed

0

:

00

 to 

17

:

00

o'clock

/ 18

:

00

 to 

23

:

00

o'clock

Thursday

Thu

0

:

00

 to 

17

:

00

o'clock

/ 18

:

00

 to 

23

:

00

o'clock

Friday

Fri

0

:

00

 to 

17

:

00

o'clock

/ 18

:

00

 to 

23

:

00

o'clock

Saturday

Sat

0

:

00

 to 

17

:

00

o'clock

/ 18

:

00

 to 

23

:

00

o'clock

Sunday

Sun

0

:

00

 to 

17

:

00

o'clock

/ 18

:

00

 to 

23

:

00

o'clock

Taxi Bestellung oder Limousine Bestellung jederzeit möglich
Description
Our promise of quality
There are many limousine providers. But at Driver Now we are convinced: A limousine service should not be mass processing. We promise our customers exclusivity, individual advice and pampering services. For us the customer is still king. Our quality principles include:
With our professional drivers you are safe on the road.
We are always available and flexible, even for short-term bookings.
We welcome children and people with mobility disabilities.
Our pricing system is fair and transparent.
Young, dynamic company
Driver Now is a young company with a highly motivated team that has set itself a clear goal: first-class performance in the limousine business. We offer our customers an excellent experience from the offer to the ride.
Growing Network
We are continuously expanding our network in order to be able to offer our customers a reliable and flexible service even when there is high demand. We do everything we can to always organize the desired transport solution for our customers, regardless of how busy we are already.
Languages

English,

German,

Turkish

Booking options

Online booking,

Phone

Brands

Mercedes-Benz

Forms of contact

By telephone,

Free consulting,

In-store,

On the customer's premises,

Online

Location

Close to airport,

Close to public transport,

Close to sports facilities,

Close to train station,

In city center,

Parking site,

Wheelchair-accessible,

Wheelchair-accessible parking

Services

Airport Transfer,

Business service,

Large events,

Limousine service,

Limousine service abroad,

Private chauffeur,

Special Events and Tours,

Trips throughout Switzerland,

Wedding rides

Terms of payment

Accepts Credit-Card,

Accepts EC-Card,

American Express,

Apple Pay,

Bill,

Cash,

Cash only,

Contactless payment,

EUR,

Invoice,

Maestro,

Mastercard,

Paypal,

TWINT,

USD,

Visa

Vehicle type

Electric Taxi,

Luxury vans,

Luxury/Executive Taxi,

Sedan and Taxi Cab,

Wheelchair taxi

Vehicle types

New vehicles

Categories
Reviews for Driver Now GmbH
(2)
Comments
(1)
Verified visit
Super Leistung
Service Pünktlichkeit alles Top
Similar entries in Regensdorf
More in Regensdorf
* does not want any advertising
Source: Swisscom Directories AG