Quick navigation
All Property management in Verbier
Veya Immobilier SA
Property management in Verbier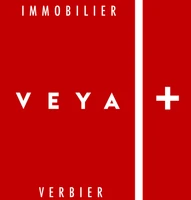 Veya Immobilier SA – Contacts & Location
Monday

Mon

8

:

00

 to 

12

:

00

o'clock

/ 14

:

00

 to 

18

:

00

o'clock

Tuesday

Tue

8

:

00

 to 

12

:

00

o'clock

/ 14

:

00

 to 

18

:

00

o'clock

Wednesday

Wed

8

:

00

 to 

12

:

00

o'clock

/ 14

:

00

 to 

18

:

00

o'clock

Thursday

Thu

8

:

00

 to 

12

:

00

o'clock

/ 14

:

00

 to 

18

:

00

o'clock

Friday

Fri

8

:

00

 to 

12

:

00

o'clock

/ 14

:

00

 to 

18

:

00

o'clock

Saturday

Sat

8

:

00

 to 

12

:

00

o'clock

/ 14

:

00

 to 

18

:

00

o'clock

Sunday

Sun

Closed
Description
Veya Immobilier SA
Nous proposons un grand choix d'appartements et de chalets à la location, soit de courte durée, soit à long terme, ainsi qu'à la vente. Située en plein coeur de la station de Verbier, notre équipe dynamique saura vous assister afin que votre séjour dans notre belle station ne soit que du bonheur.
N'hésitez pas à nous contacter !
Languages

English,

French,

German,

Italian

Application Areas / Properties

Commercial Construction,

Multi-Family House,

New Construction,

Residential Construction,

Single-Family House

Forms of contact

By telephone,

Online

Location

Close to public transport,

Close to sports facilities,

In city center,

In the mountains,

Mountain view,

Parking site,

Wheelchair-accessible

Services

Consultation,

Property Rental,

Real Estate Sale

Terms of payment

Accepts Credit-Card,

Accepts EC-Card,

Cash,

EUR,

Maestro,

Mastercard,

Visa

Categories
Reviews for Veya Immobilier SA
(1)
Comments
(1)
Verified visit
Avoid!
They add charges to yur account after you leave.
Similar entries in Verbier
More in Verbier
* does not want any advertising
Source: Swisscom Directories AG