Quick navigation
All Construction company in Zurich
Meier-Ehrensperger AG
Spezialisierte Bauunternehmung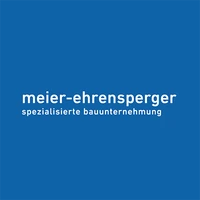 Construction company in Zurich
Meier-Ehrensperger AG – Contacts & Location
Opening times Meier-Ehrensperger AG
Unfortunately, there are no opening hours for this business.
Description
We are a leading, classic construction company based in the city of Zurich. We build on rich experience and lasting quality, our roots go back to 1851.
We prove our efficiency and professional competence every day in general building construction; Our core competencies lie in all kinds of conversion work, facade insulation and plastering work, monument preservation specialties and concrete drilling/milling.
Our 60 long-standing, specialized employees guarantee serious services and optimal quality in all areas of our company.
Languages

German

Area of activity

Building construction,

Building management,

Concrete construction,

Conversion, renovation and refurbishment,

Demolition & dismantling

Forms of contact

By telephone,

Online

Location

Close to public transport,

Parking site

Categories
Reviews for Meier-Ehrensperger AG
(0)
Similar entries in Zurich
More in Zurich
* does not want any advertising
Source: Swisscom Directories AG