Quick navigation
All Duct cleaning in Zurich

Sanitär/ Rohr-Service/ Schlüsselservice
Sanitär, Rohrreinigung, Schlüsseldienst, Autoschlüsseldienst,Wasserrohrbruch, Abfluss verstoft, Wasserschaden
Sanitär / Schlüsselservice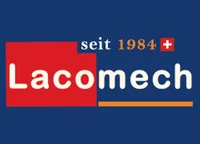 Sanitär/ Rohr-Service/ Schlüsselservice – Contacts & Location
Monday

Mon

Tuesday

Tue

Wednesday

Wed

Thursday

Thu

Friday

Fri

Saturday

Sat

Sunday

Sun
Description
Über uns
Wir - ein Team von Fachleuten!
Ein Wasserschaden oder verstopfte Abflussrohre? Probleme im Badezimmer, Küche oder Keller sind nicht nur lästig, sondern müssen schnell behoben werden, um weitere Schäden zu vermeiden. Unsere Sanitär-Mitarbeiter haben das nötige Know-How und wissen, was bei Verstopfungen oder anderen Schäden im Bereich Sanitär zu tun ist. Sie finden schnell die Ursache, beheben Sie und sorgen dafür, dass alles wie gewohnt funktioniert.

Wir sind auch Experten für Schlösser, Balkenschlössern, Stangenschlössern, Zusatzschloss, Schließmechanismus, Sicherheitstüren, Briefkästchen, Türbeschlägen, Autotüröffnungen oder Schließanlagen. In diesem Sinne können Sie uns jederzeit anrufen. Auf jeden Fall sind wir erreichbar!

Während seines Bestehens haben wir umfangreiche Erfahrungen gesammelt und zufriedene Kunden gewonnen, die uns an ihre Freunde und Bekannten weiterempfehlen. Wir verfügen über alle notwendigen Ausrüstungen und Kenntnisse, um selbst die schwierigsten Pannen effizient und schnell zu lösen.
Seit mehr als 35 Jahren vertrauen uns Kunden bei der Lösung von Notfallsituationen. Wir arbeiten ständig an der Verbesserung von unserem Service, um die Kundenzufriedenheit zu garantieren.
Brands

Alfa Romeo,

Audi,

BMW,

Citroen,

Fiat,

Ford,

Honda,

Hyundai,

Kia,

Lancia,

Land Rover,

Lexus,

Mazda,

Mercedes-Benz,

Mitsubishi,

Nissan,

Opel,

Peugeot,

Renault,

Seat,

Skoda,

Subaru,

Suzuki,

Toyota,

Volvo

Forms of contact

By telephone,

Free consulting,

Online

Terms of payment

Accepts EC-Card,

Bill,

Cash

Categories
Multimedia
Reviews for Sanitär/ Rohr-Service/ Schlüsselservice
(61)
Comments
(12)
Verified visit
Sehr zufrieden!
Sehr zufrieden in allen Punkten. Echt freundliche Servicemonteure)
February 14, 2023, ropsudatra
Vielen Dank für die schnelle Hilfe
Vielen Dank für die schnelle Hilfe.Unser Kanal war wieder verstopft und das Abwasser strömte in den Keller.
February 14, 2023, fuydefefya
Services provided by Sanitär/ Rohr-Service/ Schlüsselservice
Rohreinigung
Viele denken bei einem verstopften Rohr zunächst nicht an einen Notfall. Spätestens dann, wenn das Wasser durch das verstopfte Rohr droht überzuquellen oder man einen üblen Geruch wahrnimmt, sobald man sich in der Nähe der Leitung befindet, ist es jedoch ratsam, schnellstmöglich zu handeln und gegen die Verstopfung vorzugehen.

Der Notdienst führt die Rohrreinigung zu jeder Uhrzeit durch. Die Experten unseres Unternehmens sind rund um die Uhr erreichbar. Auch an Feiertagen der in den Ferien hat man die Möglichkeit, die Experten zu kontaktieren und sich wichtige Ratschläge zur Reinigung des Rohres einzuholen.
PriceOn request
Similar entries in Zurich
More in Zurich
* does not want any advertising
Source: Swisscom Directories AG